Product Designer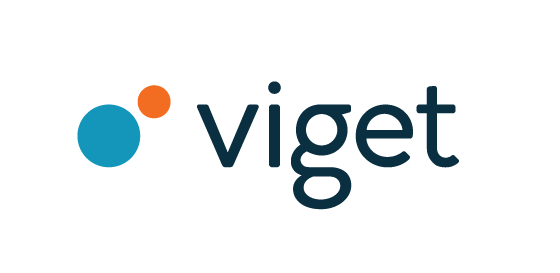 Viget
Due to COVID-19, we don't expect to
hire
for this role in the next two months, but we're always interested in hearing from prospective employees. Learn more about us and submit an application at
viget.com/careers
. 
Viget is a digital agency / software development shop headquartered just outside of
Washington, DC
, (in Falls Church, VA) with additional offices in
Durham, NC
,
Boulder, CO
, and
Chattanooga, TN
. We've been at it since 1999 and have earned a solid reputation as a rare firm that does both great design and development work when building digital products and marketing platforms.
As a Product Designer at Viget you'll help our clients concept, design, and launch complex digital experiences and compelling products. Your work will include all aspects of the design process including research, explorations, prototyping, and visual design. Our Product Designers work alongside industry-leading copywriters, researchers, project managers, and developers.
Our Product Designers:
Work side-by-side with clients and Viget teammates to design high-quality digital products and experiences.
Use creative user research methods and available data to inform design decisions and evaluate the effectiveness of those designs.
Design high-quality, thoughtful interfaces that balance aesthetics and usability.
Use prototyping tools to communicate complex interactive design ideas when appropriate.
Are knowledgeable about accessibility and the impact design decisions have in making products usable for everyone.
Are familiar with the possibilities and limitations of modern development approaches including web applications, client-side applications, and native mobile applications.
Can clearly communicate recommendations to clients and teammates on product direction, design, functionality, and usability.
Enjoy working with agile development teams on software applications, and helping clients focus on realistic deliverables.
Consistently meet deadlines and are considerate of clients' project budgets and timelines.
Take pride in listening, communicating, and collaborating exceptionally well. 

To be considered to work at Viget, you should exhibit these characteristics, too.
In a given week, our Product Designers might be:
Facilitating a workshop with the client's team, helping them evaluate which product concepts to build.
Creating screen designs and flows for a complex new feature.
Whiteboarding with the rest of the project team (project manager, developers) to plan out work for the week.
Evaluating the usability of a proposed feature by testing a prototype with users.



Product Designers must also:
Have an online portfolio or other example work you can share with us.
Have a degree, certification, or equivalent work experience showing aptitude with digital product design.



Design at Viget:
The design team at Viget has three roles that provide our clients with services ranging from brand strategy to product design:
 UX Designers specialize in crafting complex marketing sites, content sites, and e-commerce sites.
 Product Designers specialize in creating compelling digital products.
 Creative Designers specialize in making visually-rich experiences and sites for brands.
About Viget:
Viget is an award-winning, full-service digital agency on a mission to build a better digital world. Our team of ambitious, creative, hard-working people are committed to collaborating on challenging, innovative, and meaningful work for inspiring clients like ESPN, AdCouncil, and the World Wildlife Fund. We're a rare software shop known for prioritizing clean code as much as good design. If you join, you can expect project variety, professional growth, influence on our future (and yours), and teammates who care. More than half our team has been here for 5 years or more — well more than the industry average — which we think is a pretty good success metric. In addition to our collaborative culture, we offer employees competitive compensation and benefits. 
How to Apply:
Introduce yourself using the form below. Our recruiters,
Erica
and
Margaret
, will respond typically within a day or two.  
Please attach your resume and submit a cover letter discussing why you want to work at Viget, and how your previous experience relates to the position described. Examples of your previous work are also much appreciated. 
We maintain a drug-free workplace. We are unable to offer work visa sponsorship at this time.
We are proud to be an Equal Opportunity Employer and we're committed to creating an inclusive workplace. In order to meet the diverse needs of our clients and make the digital world better for everyone, we seek to expand the diversity of our team. We encourage people from underrepresented groups to apply. 
Apply for this job
Tell a friend