UX Researcher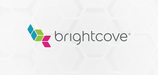 Brightcove
About Brightcove
Brightcove is revolutionizing the way organizations deliver video experiences. We are the industry leader in this space, enabling our customers to deliver professional quality video to audiences on every screen.  Our customers range from some of the largest media publishers to corporate marketing departments and large non-profit organizations, spanning the globe. With over 500 employees around the world, we have worked hard to create a company where talented, passionate people can thrive in a culture that values individual empowerment, excellence, and collaboration.
Position Overview
Are you an experienced researcher looking to join the video streaming revolution? COVID-19 may have sent people home, but that also means they're streaming more video! Would you like to join a passionate and friendly team of designers where your research has a direct impact on the product? We may be the team for you! We are seeking an exceptional UX Researcher to join our design team. Candidates must be able to think in terms of the end-to-end user experience and define research that effectively captures the users needs.  
In this role you'll be partnering with Product Managers, engineers and fellow designers and be responsible for identifying research opportunities and applying your full set of research methodologies. You'll also have an opportunity to explore and try out new and innovative research methodologies when they seem appropriate to the projects. Your goal is to bring the maximum amount of actionable insights back to the product team. Since research involves talking and meeting customers, there is some travel expected with this role once the pandemic has calmed down. 
If you are interested in flexing your research skills in an innovative high performing team, this is the role for you!
Job Responsibilities
Work with design, product management, and engineering, to develop innovative end-to-end solutions that address top outcomes, and iteratively design and test these solutions until outcomes are achieved or hypotheses are proven wrong.

Define and execute research methods appropriate to the questions at hand, including but not limited to field research, surveys, lab studies, and remote testing.

Synthesize a wide range of primary and secondary data types to perform quick and thorough analyses leading to focused, insightful, and actionable findings.

Construct personas, user journeys or flows, grounded in user data, Jobs To Be Done, and the art of storytelling.

Nurture and grow our research partner program.
Qualifications/Experience
**All candidates must provide work samples.**
BA/BS degree in Anthropology, Human-Computer Interaction (HCI), Human Factors, Psychology, Sociology, or a related field or equivalent practical experience; Master's degree preferred. 

5+ years of professional experience conducting user research; SaaS product design experience strongly preferred. 

Conducted lean research in agile (scrum) work processes

Experience with the full range of research methods: qualitative and quantitative, attitudinal and behavioral, with deep expertise in one or more areas. 

Strong understanding of the strengths and shortcomings of different research methods, and knowledge of how each research method can be applied at every stage of the product development cycle. 

Experience with

Journey Mapping, developing Personas, and/or using Jobs To Be Done methodology

Able to work independently, plan and lead UX research for two or more product areas

Passion for understanding the latest learnings and innovations in behavioral science, research methods, and UX design and applying these to your work

Possess a T-shaped skill set with depth in UX research. 

You partner/work collaboratively with cross-functional teams

Fluent in English

Experience with mobile and responsive design research is highly desirable.
Working at Brightcove
As the undisputed global leader in powering premium video for our customers, Brightcove recruits and retains highly qualified and motivated individuals, creating an environment where people can innovate and achieve their best, and we reward them for their performance by giving them the opportunity to share in the company's success. We offer competitive compensation, stock options, and generous benefits regarding insurance and paid time off.
Brightcove is headquartered in Boston and this role is located in our Guadalajara office which is located in Puerta de Hierro, part of the metropolitan area of Guadalajara.  The office has an open yet focused working space layout and employees enjoy access to stocked kitchens with daily catered lunches and social activities that celebrate a variety of personal interests.
If you've gotten all the way to the bottom of this description, thank you for your interest in Brightcove!  If this role sounds like something that is exciting to you please don't hesitate to apply, even if you don't meet all of our qualifications.  We recognize that no candidate is perfect and Brightcove would love to have the chance to get to know you.
**Please submit your resume in English to be considered for this role.**
Apply for this job
Tell a friend