UI/UX Designer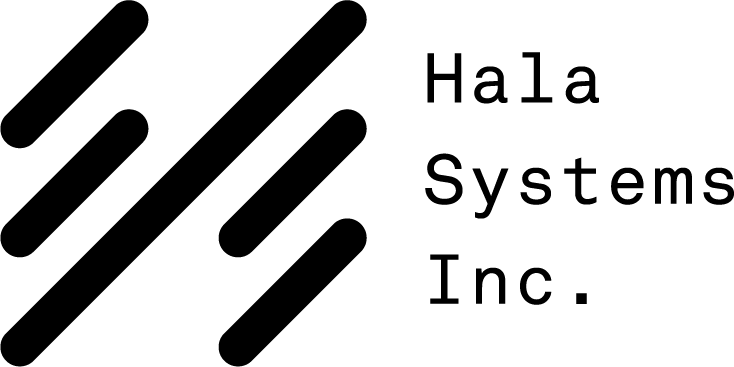 Hala Systems
Hala is a social enterprise working to transform the nature of protection and accountability in the world's toughest places by democratizing advanced defense, sensing, and artificial intelligence technology. Hala is currently saving lives, reducing trauma, and improving resilience for millions of people.
We are a team of over 40 working together around the world to solve difficult problems. Founded by a rocket scientist, an ex-diplomat, and an expert in using technology for good, we hail from leading educational, research, and business institutions (including Stanford, MIT, Wharton, Cambridge, UCL, Imperial, LBS, MIT-Lincoln Laboratory, Johns Hopkins Applied Physics Lab, Deloitte, Booz, and the World Bank) and are united by a mission to create a sustainable business that provides massive social impact.
As a UI/UX designer at Hala, you will be responsible for helping to craft our visual design identity to create high-quality apps and websites. You will be expected to have a strong design point of view and advocate for solutions that positively impact our users. In collaboration with the product team, you will create several brand new products for a broad range of users in conflict zones including civilians, peacekeepers, and conflict participants. This is a local, full-time position based in Lisbon, Portugal. The start date is September 1, 2020.
Responsibilities
Create high quality, visually appealing wireframes, mockups, and prototypes.
Design unique, captivating user experience and user interfaces.
Design new features and evolve the existing user experience of our products.
Work closely with the Product and Engineering teams.
Understand company priorities and needs and translate them into real web and mobile products.
Prototype and validate your ideas.
Create proposals for intuitive, engaging user flows.
Quickly turnaround lo-fi and hi-fi prototypes as needed.
Preparation, execution, and follow up on user tests.
Technical Skills and Qualifications
3 years of experience in a UI/UX design role.
Strong design tool skills (XD, Photoshop, Figma, Sketch, etc.) Minute attention to detail.
Strong understanding of UX design architecture for product features and functions.
Ability to craft effective personas and user stories.
Deep technical knowledge of digital product development.
Strong user focus and experience delivering high-quality user experiences.
Familiarity with Agile methodology.
Ability to work effectively and cross-functionally with all levels of management, both internally and externally.
Experience working with remote teams.
Excellent written and oral communication and presentation skills.
Arabic language skills strongly desired
General Qualifications & Personal Characteristics
Fluency in English.
Can confidently present your work.
Team player with rock-solid ability to work with diverse team members across multiple time zones.
Ability to strategize effectively to meet deadlines and competing obligations.
Excellent organization skills and self-direction.
Values-driven, trustworthy, honest, and a passion for helping people in need.
A good sense of humor, patience, and a strong spirit. 
What Hala Offers You
●Life-saving social impact. Each working hour helps improve civilian protection and save more lives
● Competitive salaries
● Unlimited vacation policy — at least one 2-week consecutive vacation is mandatory
● No set number on how many days you can take off for your own well-being
● Diverse, international team of all-stars, building your network within and across sectors
● An organization committed to teamwork, workplace community, and interdisciplinary collaboration
● Flexible working policy, including the ability to work from home
● Comprehensive, world-wide health care, dental and vision
● Opportunities for international travel, including to program locations and satellite offices
Apply for this job
Tell a friend