Senior Product Designer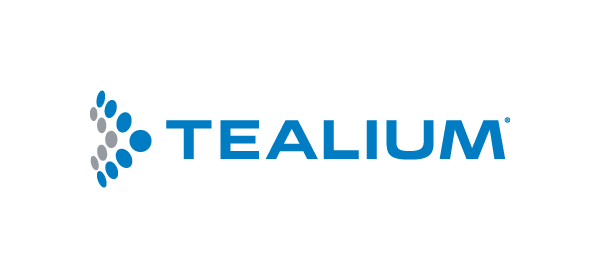 Tealium
WHO WE ARE:
Tealium is the trusted leader in the customer data industry. We believe unified customer data is an organization's most valuable asset and greatest competitive advantage. We help brands seamlessly unify their siloed customer data and applications in real time, and drive more profitable interactions across all touchpoints. Tealium's Customer Data Hub (CDH) enables you to connect your data so you can connect with your customers.
Founded in 2008, Tealium's patented and award-winning solutions are used by over 1,000 of the world's most innovative brands, including Sony, Providence St. Joseph Health, Cambria Health, T-Mobile, Hulu, Uber, Facebook, Expedia, Hyatt, Barcelo Hotel Group, Sportsbet, Utah Jazz, American Airlines, The Gap, Orange, and many others.
What We Are Looking For:
We are looking for a designer to lead and guide Tealium's design system. Applicants must have experience building design systems, be incredibly organized, and have an eye for detail. This position requires a natural tendency towards system-level design thinking, has great written and verbal communication, and is well versed with Figma's capabilities and best practices. Past product design experience is highly desired as secondary responsibilities include supporting other
product designer
s when needed.
We expect this individual to be comfortable working closely with developers, mentor other designers, and become a thought leader among the broader design community.
This position entails owning Tealium's design system, building out reusable components, documenting use cases, coordinating updates, and working to bring a unified experience across Tealium's platform. You will work to make the design system consumable by the organization and develop a road map for its further development and refinement. This position collaborates with product designers to define and iterate on UI patterns, as well as with development teams to implement the design system to specification.
While this is a strategic role first and foremost, secondary responsibilities may include occasional design tasks related to supporting development teams as a product designer for small product features and improvements.
YOUR DAY TO DAY
Design System Leader: Be the champion for defining a unifying set of collaborative tools, assets and processes that enables Tealium's product design and delivers our customers a unified, delightful experience across the Tealium platform.
Provide strategic guidance on how best to implement the design system, while balancing quick wins and long-term benefits
Establish a comprehensive library of reusable components and UI patterns
Publish interaction design principles, usage guidelines, and other supporting materials to increase scaled adoption of the design system
Create processes to track iterations and versioning of the design system
Communicate updates and usage guidelines to cross-functional teams across the organization
Auditing the platform to calculate coverage and identify design system needs
Work with development teams to implement design patterns to spec
Work with other product designers to ensure UI patterns meet the product's evolving needs
Own ongoing management and optimization of the component library
WHY YOU ARE THE PERFECT FIT
5+ years of professional design experience
2+ years of deep involvement with design systems
Figma proficiency and knowledge of best practices
Portfolio showcasing design system work
Knowledge of design system best practices
Impeccable organization with obsessive attention to detail
Excellent written communication skills
Prior experience as a product designer
BONUS SKILLS
Familiarity popular design systems and the differences in their approach
Familiarity enterprise applications, their needs, and differences from consumer applications
Experience with design system publishing tools such as Zeroheight
WHY YOU WANT TO WORK HERE:
The highly relevant and differentiated positioning of Tealium and our Customer Data Hub (CDH) makes this a unique and rewarding career opportunity. Organizations from start-ups to large global enterprises are utilizing Tealium to unify their customer data in real time and drive improvements in their overall data strategy. Over 1,000 global brands trust Tealium, and in an increasingly noisy market we are proud to maintain best-in-class renewal rates of >90%. When our customers are happy, we're happy.
Our corporate HQ is located in sunny San Diego, just minutes from the beach and surrounded by beautiful hiking trails and the renowned Torrey Pines golf course. Our location is just one of the many perks we enjoy; At Tealium we dress casually (but professional), enjoy a flexible paid time off policy, rich benefit plans, company holidays, 401(K) match, and employee Stock Options - just to name a few. Not to mention we get to surround ourselves with some of the brightest minds in San Diego. If you are interested in being a part of Team Teal, we'd love to hear from you!
TEAL celebrates diversity and is an equal opportunity employer. It is our continuing policy to recruit and employ the best qualified individuals without regard to race, color, sex, religion, national origin, disability, age, sexual orientation, gender identity, and/or any other protected characteristic.  TEAL does not tolerate unlawful discrimination of any kind and strives to be an inclusive and respectful workplace.
Apply for this job
Tell a friend