Product Designer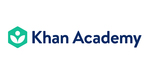 Khan Academy
Hello there! 👋🏾
We're looking for a product designer interested in applying their skills 🧠🎨 in service of a more just and equitable world ✊. 
About Khan Academy
At Khan Academy, our mission is to provide a free, world-class education for anyone, anywhere. 🌍🌏🌎 We approach it with a spirit of humility and thoughtfulness about how technology is best positioned to help.
Khan Academy is a not-for-profit, and our funders care just as much as we do about our positive impact, efficacy, and leveling the playing field in education.
About our team
The team at Khan Academy comes from a wide variety of backgrounds, and we actively foster a cross-disciplinary environment because we believe that's where the magic happens. Khan Academy currently employs around 200 full time staff, including the creators of our educational content, who come from teaching backgrounds.
The design team is a small, highly diverse group of people responsible for UX research, brand and marketing design, product design, and UX writing. Each member has a lot of impact and makes huge contributions across the board. There are currently 14 people on the team, from a wide variety of backgrounds: media (Vox), civics (18F), consumer (Square, NerdWallet, ZenDesk), enterprise (IBM), service (Starbucks) and the agency world (frog design, 2x4, Instrument). Our team is mostly distributed with a handful of us based in the Bay Area, and others spread out across California, Washington, Oregon, Maryland, and New York — so we operate in a creatively distributed-friendly way.
About the product designer role
As a product designer at Khan Academy, you will be responsible for helping shape our product strategy and using your design skills to develop impactful solutions for our users — from researching and defining opportunities to shipping and iterating on features.  
This role is on our Test Prep and Learning Platform teams, which focus on the experience learners have using Khan Academy both in and out of the classroom. You'll start by focusing on the end-to-end experience learners have on our Test Prep product and then transition on to tackle the core experience for all types of learners we serve as part of the Learning Platform team. 
You may be a good fit if
You have a solid grasp of designing digital experiences and systems, shipping products, and collaborating with a cross-functional product team.

You have a strong portfolio and are proficient across the design process—from problem definition to high fidelity design—with deep passion and expertise in at least 2-3 of these areas:

Interaction design and information architecture

Visual design

Working with or creating comprehensive design systems

Accessibility and inclusive design

Systems design

Data visualization

Qualitative and quantitative research

Service design processes and frameworks

Design thinking and workshop facilitation

Discursive/speculative design

You're introspective, mature, and have excellent communication skills. You can demonstrate that you're invested in mentoring other designers and collaborating with your peers and other disciplines, such as engineering and PM.

You have a high comfort level working within a self-directed culture, solving complex problems, and navigating ambiguity.

You're passionate about education and designing engaging learning experiences,  and you're deeply curious about how and why people learn.
About our benefits 
We may be a non-profit, but we reward our talented team extremely well!
Highly competitive salaries and annual bonuses

Ample paid time off as needed – we are about getting things done, not face time

Generous parental leave

Flexible work and time-off schedules to encourage work-family balance and holidays

Delicious catered lunch daily plus lots of snacks and beverages

Awesome team events, on-sites and off-sites, company parties and BBQs, and weekly board game nights

A fun, high-caliber team that trusts you and gives you the freedom to be brilliant 

The ability to improve real lives and the opportunity to work on high-impact software and programs that are already defining the future of education
Affinity groups where parents, Black and Latinx, women and gender minorities, and LGBT+ identified folks support one another

And we offer all those other typical benefits as well: 401(k) + 4% matching & comprehensive insurance including medical, dental, vision, and life
Want to know more about us? 
How to apply
Attach your resume and portfolio to the job posting on our Khan Careers page

Address the following prompt in the space provided below: We believe that reaching all learners requires a team that is diverse in every respect, and we are looking for individuals who will help us fulfill our mission by adding to the diversity of our team's experiences, perspectives, and mindsets. With that in mind, tell us briefly how your experiences and perspectives - whether personal, professional, academic, or in your own classroom - would contribute to the diversity of our team and our ability to understand and address the needs of all learners.
Our company values
Live & breathe learners
We deeply understand and empathize with our users. We leverage user insights, research, and experience to build content, products, services, and experiences that our users trust and love. Our success is defined by the success of our learners and educators. 
Take a stand
As a company, we have conviction in our aspirational point of view of how education will evolve. The work we do is in service to moving towards that point of view. However, we also listen, learn and flex in the face of new data, and commit to evolving this point of view as the industry and our users evolve.
Embrace diverse perspectives
We are a diverse community. We seek out and embrace a diversity of voices, perspectives and life experiences leading to stronger, more inclusive teams and better outcomes. As individuals, we are committed to bringing up tough topics and leaning into different points of view with curiosity. We actively listen, learn and collaborate to gain a shared understanding. When a decision is made, we commit to moving forward as a united team.
Work responsibly and sustainably
We understand that achieving our audacious mission is a marathon, so we set realistic timelines and we focus on delivery that also links to the bigger picture. As a non-profit, we are supported by the generosity of donors as well as strategic partners, and understand our responsibility to our finite resources. We spend every dollar as though it were our own. We are responsible for the impact we have on the world and to each other. We ensure our team and company stay healthy and financially sustainable.
Bring out the joy
We are committed to making learning a joyful process. This informs what we build for our users and the culture we co-create with our teammates, partners and donors.
Cultivate learning mindset
We believe in the power of growth for learners and for ourselves. We constantly learn and teach to improve our offerings, ourselves, and our organization. We learn from our mistakes and aren't afraid to fail. We don't let past failures or successes stop us from taking future bold action and achieving our goals.
Deliver wow
We insist on high standards and deliver delightful, effective end-to-end experiences that our users can rely on. We choose to focus on fewer things — each of which aligns to our ambitious vision — so we can deliver high-quality experiences that accelerate positive measurable learning with our strategic partners.
—
We are committed to equal employment opportunity regardless of race, color, ancestry, religion, sex, national origin, sexual orientation, age, citizenship, marital status, disability, or Veteran status.
Apply for this job
Tell a friend