UX Researcher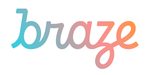 Braze
Braze delivers customer experiences across email, mobile, SMS, and web. Customers, including Seamless, HBO, Disney, Urban Outfitters, and Venmo, use the Braze platform to facilitate real-time experiences between brands and consumers in a more authentic and human way. And we do it at scale – each month, tens of billions of messages are sent to a network of over 2 billion active users through Braze.
Need more proof? Braze was named a Leader in the Gartner Magic Quadrant for Mobile Marketing Platforms in 2019. The company has also been named on the Forbes Cloud 100, Inc. Magazine's 2019 Best Places to Work, and Crain's 2019 Best Places to Work in NYC lists.
We are headquartered in New York with offices in London, San Francisco and Singapore. And we have over 400 employees and are growing!
WHAT WE'RE LOOKING FOR
At Braze, you have the opportunity to make an impact at an enormous scale. We are searching for someone who can help to identify and understand the questions that we need answers to in order to move product strategy and execution forward.
During your interview experiences at Braze we expect to hear stories of how your research influenced product roadmaps and informed design decisions. Please use your answers to the questions below to give us a glimpse into these experiences.
WHAT YOU'LL DO
This role is a part of a growing research team within a growing product organization. Because of the pace that the company is scaling you will not only be a research practitioner, but also have a hand in shaping the way our research operations grow with the business. You'll work most closely with 2-3 cross-functional product teams, helping them gather insights that inform product strategy as well as sharing research methods and tools that enable them to ask and answer questions on their own. You will bring the team(s) along on the journey of your discoveries and actively contribute to the centralization and democratization of customer insights. 
In addition to the product organization, UX researchers at Braze are critical bridge-builders to other departments in the company. You will find that your work will help to open doors to collaborating more closely with Customer Success, Technical Support, Sales, Marketing and executive leadership.
WHAT YOU HAVE
3-5 years of hands-on experience with a variety of qualitative and quantitative research techniques, along with the knowledge of when and why to apply them

Broad experience with both generative and evaluative methods

Excellent communication and presentation skills

Experience facilitating workshops or co-creation exercises

Able to show how your work has had a substantial impact

Experience with end-to-end research projects; from defining goals and objectives, developing scripts or interview guides, conducting fieldwork, analyzing results, and sharing insights with stakeholders

Experience establishing and analyzing UX metrics

Experience navigating ambiguity and know how to balance autonomy, collaboration, and creativity

Ability to prioritize problem-solving and making progress over dogmatic rituals; you understand the need to balance the urgent with the important, along with the essential logistics and project management that comes with it
WHAT CAPTURES OUR ATTENTION
Demonstrated experience with research at every step of the product development cycle, informing both strategic and tactical decisions

Strong knowledge of both qualitative and quantitative research methods and how to combine them

Experience of conducting research in a fast-paced/agile environment

Prior experience with business intelligence tools, like Looker
WHAT WE OFFER
Complete tech startup vibe including free daily lunches & snacks, group events and top of the line computer setup! A general feeling throughout the office that what you do matters every day.
Excellent medical insurance and life assurance coverage for you and your dependents
Matching 401K
Daily catered lunches, snacks, and beverages
Collaborative, transparent, collegial and fun-loving office culture
Flexible time off policy to balance your work and life in the way that suits you best
In addition, this position is exempt under the provisions of the Fair Labor Standards Act.
If you are a California resident subject to the California Consumer Privacy Act, click here to understand how Braze processes your personal information and how you can exercise your rights.
Apply for this job
Tell a friend