Senior 2D UI Designer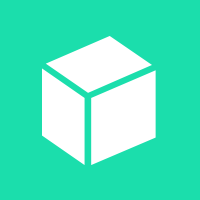 HoloMeeting
HoloMeeting is a Mixed Reality (Augmented Reality) remote collaboration service. We build an app for the Microsoft Hololens that enables teams to meet and collaborate remotely 
in a holographic work space. 
Our mission is to enable everyone to work from home and take advantage of these benefits. 
We are looking for an experienced UI/UX artist to combine their design knowledge and love for augmented reality to help make HoloMeeting 2 an amazing experience. In your role, you will be responsible for improving the 2D UI design for the web and companion app. In this multifaceted job you have the opportunity to develop a cohesive visual language and experience across both products. You will be closely collaborating with the Senior 3D UX designer to design a revolutionary user experience.
Responsibilities, including but not limited to:
Proactively drive the UI designs for the front-end (web) and companion app
Creating 2D wireframes all the way to final implementation
Concept design ideas using storyboards, process flows and sitemaps
Organise and conduct user tests 
Track metrics to determine whether design was successful or not 
Develop UX solutions based on analysis of feedback and behaviors


Requirements:
Proven UI experience on at least one shipped title or app 
3-5 years UI/UX experience as part of a professional team
Demonstrate a strong foundation in visual hierarchy, layout, grid systems, iconography, and typology
Proficient in Figma (or Sketch) for wireframes and click-through prototypes
Ability to organise, conduct and evaluate user tests self-responsibly 
Knowledge of Android, iOS and web design guidelines
Expert knowledge of Adobe Creative Suite


Preferred:
Completed your academic studies, preferably in the subject of HCI, communications design, or information design - or you hold similar qualifications 
Familiarity with a 3D software package (Maya, 3D Studio MAX or similar) 
HTML/CSS to prototype detailed animation using Framer.JS
Familiarity with Confluence and JIRA


Work Environment
This job operates in a remote environment. This role requires "start-up hours" which can result in long hours, early mornings, and late nights. Candidates should have flexible working hours to accommodate this role and the company growth.
Apply for this job
Tell a friend