Senior UX Product Designer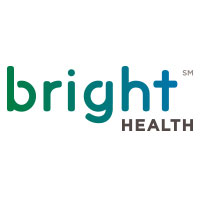 Bright Health
At Bright Health we're trying to make healthcare simple, personal and more affordable. To do that, we need an amazing user experience in the products used by consumers, providers, and Bright employees! We have ambitious plans that will require a user experience designer who can drive "delightful" progress. In addition to the users of our products (both internal and external), you'll collaborate closely with Product and Engineering, to discover, define, and build the future of Bright Health. 
YOUR RESPONSIBILITIES
Execute user experience, interaction, and visual design as a part of a multi-disciplinary team
Collaborate directly with product managers and engineers to define and implement solutions
Lead usability through standard methods and tools (e.g., analytics, testing, surveys, focus groups)
Iterate designs, adjusting to technical requirements, and incorporate usability improvements into design
Present and defend designs and key milestone deliverables to peers and team leaders
EDUCATION, TRAINING, AND PROFESSIONAL EXPERIENCE
MA or MS, BA or BS in User Experience, Interaction Design, HCI, Library Sciences or similar, or have acquired impressive experience that provides similar value.  
Five (5) years of applying User Experience Design principles to technology products and services
Experience with UX practices within Agile software development process
Excel at all user experience design, especially mobile and responsive web app design
Knowledge of mobile design principles, iOS, Android, and Hybrid approaches
Ability to collaborate with user research for prototypes and testing
Experience with interactive UX Prototyping
Experience with healthcare and related products is preferred
Experience with CRM, especially Microsoft Dynamics is desirable
Experience with JIRA, Confluence and Aha! a plus
PROFESSIONAL COMPETENCIES
Proven process of using data to inform your designs and design decisions
Ability to define a project path forward, manage trade-offs, and effectively gather feedback
Strong capabilities with visual UI design
Familiarity with psychology design principles and/or behavioral design
Ability to communicate quickly and effectively and proactively loop in the necessary stakeholders
Strong understanding of typical software development processes; working knowledge of agile software development methodology
Understanding of the conceptual, strategic and technical aspects of an issue. Capable of grasping these concepts quickly and translating the impacts to the user
Must be self-motivated, proactive and able to work well under pressure
Outstanding verbal and written communication skills  
Capable of managing ambiguity, change, and uncertainty
Ability to make good and timely decisions with the available information, in the constant pursuit of progress
Exhibit flexibility and willingness to jump into any aspect of work to help the team
ABOUT US
At Bright Health, we brought together the brightest minds from the health care industry and consumer technology and together we created Bright Health: a new, brighter approach to healthcare, built for individuals. Our plans are easy to manage, personalized and more affordable, giving people the quality care they deserve. Through our exclusive care partnerships with leading health systems in local communities we are reshaping how people and physicians achieve better health together.
We're Making Healthcare Right. Together. 
We've won some fun awards like: 
Great Places to Work
, 
Modern Healthcare
, 
Forbes
, etc. But more than anything, we're a group of people who are really dedicated to our mission in healthcare. Come join our growing team!
As an Equal Opportunity Employer, we welcome and employ a diverse employee group committed to meeting the needs of Bright Health, our consumers, and the communities we serve. All qualified applicants will receive consideration for employment without regard to race, color, religion, sex, age, national origin, protected veteran status, disability status, sexual orientation, gender identity or expression, marital status, genetic information, or any other characteristic protected by law.
BRIGHT ON!
Apply for this job
Tell a friend