Senior UX Researcher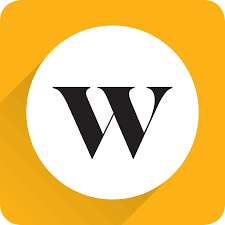 Wealthsimple
Wealthsimple is a financial services company on a mission to help everyone achieve financial freedom by providing products and advice that are accessible and affordable. Using smart technology, Wealthsimple takes financial services that are often confusing, opaque and expensive and makes them simple, transparent, and low-cost.
With over 1 million people using Wealthsimple products, we are the market leader in Canada, and we're fast growing in the US and UK. Our team is working together to build one of the most innovative fintech companies in the world and we're looking for talented people who want to help us move fast, ship often and make a huge impact. Join us on our mission to make financial services simple and affordable for everyone!
At Wealthsimple today, we have a small but mighty UX Research team of three. We're adaptable generalists who each bring different skills and experiences to our research practice. We are semi-embedded today, meaning we ensure focus by staying on teams as long as we're needed, but move around the organization onto different teams as organizational priorities shift. We all co-own the practice of UX Research at Wealthsimple, working together to build resources, tools, and culture.
About this role
As our next researcher, you will be supporting Client Growth in two key areas of the business: the Client Domain and the Brand/Marketing Teams.
The Client Domain is a highly data-driven team whose focus is to acquire and guide clients through onboarding, funding their accounts, and adopting additional products. Your research will support them to better understand client journeys. Additionally, supporting the Brand/Marketing teams, your research will infuse our human-focused brand with real human insights. Both of these teams share a common goal: to grow our client base, bringing simple and affordable financial services to more and more Canadians.
You'll work with passionate interdisciplinary teams including Product Managers, Product Designers, Engineers and Data Scientists leading research projects and collaborating on all phases of design from discovery to post-launch evaluation.
In this role, you'll have the opportunity to:
Collaborate with Product Managers and Designers to articulate research questions and define testable hypotheses
Use a range of research methods to answer those questions and evaluate hypotheses
Synthesize results from research collaboratively and share results with team members in reports and presentations
Support Product and Brand team members in translating insights from research into actions
Support the Product and Brand teams in building out their roadmaps leveraging research insights
Work with the UX Research team to define and promote the practice of research across Wealthsimple 
We're looking for someone who:
Brings 4+ years of experience in a research role, or a UX role executing research (school counts!)
Has hands-on experience executing on a range of generative and evaluative research methods
Is an exceptional communicator and has the ability to present insights to different audiences and support in translating insights into actions
Is a great collaborator and listener and loves to work with others to understand and solve peoples' problems
Is comfortable navigating through ambiguity and prioritizing research asks across multiple teams
Has the ability to articulate assumptions and hypotheses and identify the best research methods for a given project
Takes a creative approach to recruitment and making research happen under tight timelines and constraints
Takes ownership of projects and is happy to learn on the go
Is curious and loves to ask lots of questions, especially "why?"
Has an eye for good design and can participate in critique and creative brainstorming sessions
Nice to have (but not necessary):
Experience related to brand/marketing projects
Experience with or interest in quantitative research methods and product analytics 
Wealthsimple is committed to creating a diverse and inclusive culture, one which reflects the world in which we live. We encourage applicants from underrepresented groups including visible minorities, members of sexual minority groups, first nations persons, persons with disabilities, and women to apply.
At Wealthsimple, we are dedicated to creating a culture with a diversity of talented individuals who join, stay, and work in an environment that enables them to thrive.
Apply for this job
Tell a friend