Lead Product Designer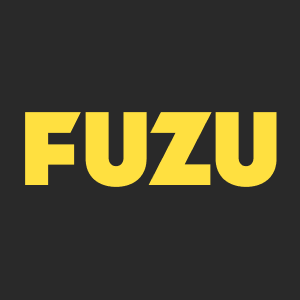 Fuzu Ltd
We are looking for an experienced and ambitious Lead Product Designer to lead the design of our AI-driven career development platform. You would be joining an ambitious and high-performing team of professionals from Europe, Africa and the US.
Fuzu specialises in career development, recruitment and learning solutions for emerging market users and organisations. We have teams located in Finland, Kenya, Uganda and Ukraine. We recently closed our Series A round and have been nominated by numerous industry observers as one of the most promising growth companies in East Africa.
We are recruiting a Lead Product Designer to lead the design efforts of our AI-driven career development platform.
In this position, you will:
Have a central role in end-to-end product design: you will create feature concepts, lead the UX/UI design work and inform our product strategy.
Set the design vision and to take the overall user experience to the next level.
Build a world-class platform while taking into account the contextual needs of the individual Fuzu users and organizations.
What we expect from you:
A strong background (in minimum 3-4 years) in UX/UI and digital service design. Ideally, you have experience of both fast-paced agency projects and in-house product teams.
Experience on how to put end-users first in your design work and to communicate and defend your vision effectively.
An ability to create, maintain and advocate a comprehensive design system which lets us make our design efforts effective and consistent.
Being able to interpret, analyse and draw conclusions from platform data analytics and to lead optimization of user flows and overall architecture.
Your educational background can be anything from arts, social sciences or psychology to computer science or any other field.
Having limited coding experience will be considered a plus.
We offer a genuinely international work context. Our ambitious and purpose-driven work culture makes Fuzu an exciting place to learn and grow. You will be able to contribute to one of the most significant challenges of our time, providing a pathway forward in life for millions of people.
We strongly encourage candidates of all different backgrounds and identities to apply. We are remote-friendly and welcome applications from everywhere. There is a possibility to work from or frequent our offices in Finland or Kenya.
The position will be filled as soon as we find the right person. During the interview process, we would be excited to see your design portfolio, including complete designs and key design decisions you have done along the way. We will also include a design/workshop exercise in the process.
Fuzu's vision is to become the undisputed home of career opportunities across Africa and support millions of individuals and thousands of organisations prepare for success. Now it is your chance to join the Fuzu team and to help us get there!
Apply for this job
Tell a friend