UX Designer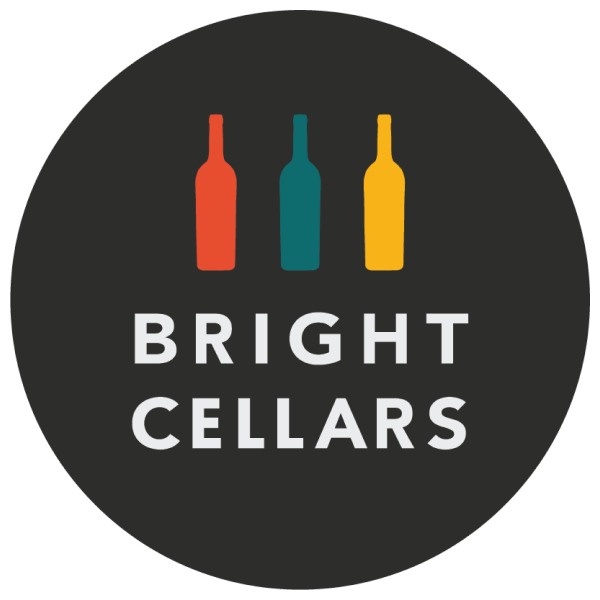 Bright Cellars
Bright Cellars (
www.brightcellars.com
) is the monthly wine subscription startup designed to help new wine drinkers discover and define their taste in wine! We curate wines from around the world with the goal of making wine fun, accessible and educational. 
How Bright Cellars works
Our members join Bright Cellars by taking a 7 question-quiz to share their taste preferences. The Bright Points learning algorithm evaluates these preferences to determine the best wine matches for each member's taste. Each month, members receive four or six unique bottles in the mail, which they are then able to rate and provide personalized feedback on their profile. Similar to Netflix's collaborative filtering algorithm, Bright Cellars's algorithm uses this feedback to improve members' monthly matches going forward. 
Overview
In this role, you should be an analytical and creative designer who is able to grasp user needs and solve problems. A strong portfolio of successful UX and other technical projects is essential. Ultimately, you will make our product more user-friendly and intuitive to attract and retain customers.
The ideal candidate is someone who is able to understand our business requirements and any technical limitations, as well as participate in user research, interviews and surveys, translating insights into sitemaps, user flows, customer journey maps, wireframes, mockups and prototypes. The UX designer will also be expected to design the overall functionality of the product in order to ensure an optimal user experience, and iterate upon it in accordance with usability testing. 
If you thrive in a highly collaborative culture, adapt well to a rapidly changing environment, and consider yourself a self-starter who has an eye for detail and is driven by a passion for delivering delightful and impactful experiences loved by users, we're looking for you!
What You'll Do:
Execute on product strategy by researching, conceiving, sketching, prototyping and user-testing experiences for digital products
Identify design problems and devise elegant solutions
Translate concepts into user flows, wireframes, mockups and prototypes that lead to intuitive user experiences
Design and deliver detailed wireframes, user stories, user journeys, and mockups optimized for a wide range of devices and interfaces and align to product style guide
Take a user-centered design approach and rapidly test and iterate your designs
Collaborate with other team members and stakeholders.
Skills You Will Bring to This Role:
Proven experience as a UX Designer or similar role
Familiarity with interaction design and information architecture
Ability to make user-centered decisions related to core and new features
Proficient in standard UX software specifically, Figma & Adobe Creative Suite is a must
Problem-solving aptitude
Superior time management skills and ability to work in a remote environment
Ability to clearly and effectively communicate design processes, ideas, and solutions to teams
A clear understanding of the importance of user-centered design and design thinking
Be excited about collaborating and communicating closely with teams and other stakeholders to regularly deliver design solutions for approval
Be passionate about resolving user pain points through great design
Be open to receiving feedback and constructive criticism
Be passionate about all things UX and other areas of design and innovation
Research and showcase knowledge in the industry's latest trends and technologies
Basic HTML5, CSS3, and JavaScript skills are a plus
Visual design skills are a plus
Your Background:
BSc in Human Centered Design, Computer Science or relevant field
2-4 years proven work experience as a UX Designer or a similar role. Preference will be given to candidates who have experience designing e-commerce solutions
Experience in using UX design best practices to design solutions, and an understanding of mobile-first and responsive design
A solid grasp of user-centered design (UCD), ability to collaborate in user research, A/B testing, rapid prototyping, heuristic analysis, usability and accessibility concerns
Experience working in a fast paced environment (startup experience is a plus)
Benefits of Working at Bright Cellars:
Flexible hours
Unlimited paid vacation and sick days
Bike rack and subsidized parking
Covered medical, dental, and vision insurance
Fully stocked sandwich and salad bar with local ingredients
Weekly wine tastings led by our resident sommelier
Relaxed dress code
A fun, friendly office atmosphere in our brand new office space in the heart of Milwaukee's Third Ward
Unlimited access to Ward4's co-working space
Opportunity to build something incredible while being surrounded by intelligent, hardworking and motivated coworkers
This role requires submission of a strong portfolio demonstrating examples of design deliverables and product design thinking.
Bright Cellars is a fun, fast-growing startup with a work hard, play hard attitude. We look for smart, motivated individuals who are excited to build something incredible from the ground up! 
Apply for this job
Tell a friend