UX Designer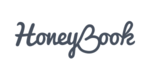 HoneyBook
HoneyBook is a business management platform for creative small business that centralizes and automates workflow, digital payments, and generates business opportunities for our customers. We champion technology as our ally in celebrating human passion and originality. At HoneyBook, every day we are on a mission to empower the creative economy to rise together, doing what they love. 
Our award-winning culture is built on core values that drive everything we do, including putting people first. If you thrive in a fast-paced, intellectually-charged environment and want an impactful career, join our team! 
Our Design department is a multi-disciplinary team comprised of brand design, product design, marketing design and user research. We work cross-functionally with just about every team from marketing, to product, to culture to deliver a unified customer experience and make things feel like HoneyBook.
We are looking for UX designers who care deeply about their customers and distilling complex problems into thoughtful, beautiful, holistic experiences. We're looking for those who naturally do their best work when collaborating with engineering, product, research, data, and marketing.
Here are a few of the things you'll do...
Work on a team with a product manager, several engineers, product marketing, content strategy, and research to create holistic end-to-end experiences 

Design. Test. Iterate

:

Transform complex ideas into amazingly simple products. Create wireframes and flows to define features. Rapidly test hypotheses to validate and refine your concepts and improve your designs. 

Deliver elegantly-simple solutions to the right problems — defined by qualitative and quantitative insights and data on web and mobile

Lead the creation of unified experiences across the entire customer journey that are contextual and beautiful. Rally with teammates to design a product that our customers can't imagine living without.

Commit to understanding and knowing our users more than anyone else in the company — both the emotional needs and the functional needs

Advocate for our diverse customer base with hard data and in-depth research to help meet their unique needs

Ship amazing features: Work with team members to stay ahead of issues and make sure projects are delivered on time. Ensure HoneyBook is focused on the right things at the right time. Track key success metrics to inform future feature development.
Interested? Here's what we're looking for:
Enjoy collaborating with cross-functional stakeholders and work transparently to create designs based on findings from research, experiment results and feedback from your team

Have a learn-through-experimentation mindset to solving both customer problems and business needs
A track record of success. You have 5+ years of experience designing exceptional products and can provide examples of your recent work artifacts.

Great UX intuition. You have a creative mind and impeccable instinct about what people want.

Always looking for ways to craft simple solutions out of complex problems with an awareness of the market need, an obsession for detail, and an eye for sharp visual design

Strong UX design skills: wireframing, interaction design, UX writing, logic specifications and creation of user flows

A fearless leader. You can motivate a team to build amazing products by "selling" your concepts and getting them to rally behind your designs.

A thoughtful communicator and prese. Outstanding written and verbal communication skills. You have the ability to synthesize complex ideas into understandable specs for any audience.

Product design skills that include UI design for mobile and web.

Experience and familiarity with user research methodologies

Bonus if you have experience designing within and evolving design systems

Bonus if you've worked in Agile/Scrum process at a product company.
The opportunity at HoneyBook is huge - our primary customers today are creative businesses, which accounts for $150B per year in the US. Our company, like the members we serve, thrives on creativity and risk-taking; in four years, we've become the biggest and the most widely recognized player in the creative entrepreneur space. To date, HoneyBook has raised $78M from investors such as Citi Ventures, Norwest Venture Partners, AngelList founder Naval Ravikant, Medium CEO Ev Williams, Bebo's Michael Birch, and VCs such as Aleph, and Hillsven. 
Follow us on Medium and Instagram and catch the latest stories about HoneyBook. Read about what our employees are saying about us on Glassdoor.
Apply for this job
Tell a friend