UX Researcher/Designer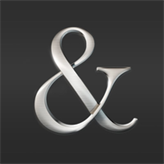 JPMorgan Chase Bank
Are you a UX Leader? Do you enjoy rolling up your sleeves and get your hands dirty designing an a brand new experience? Do you like to design the experience of platform used my thousands of Data Scientists and Machine Learning engineers? Does the idea of building a platform using latest public cloud technologies excite you? If yes, we would like to talk to you.
We are the AI Accelerator team at JP Morgan, a startup group with the goal of revolutionizing how Machine Learning and AI is done across the entire JP Morgan Chase. You will join the Product Management team and work alongside other leaders who have built and shipped AI and Machine Learning products at Google, Facebook, Microsoft, and Salesforce.
JPMorgan Chase (JPMC) is a leading global financial services firm with assets of $2 trillion and operations in more than 60 countries. JPMC has made a strategic decision to fundamentally transform its operations through the adoption of artificial intelligence and machine learning at scale. The AI Acceleration (AIX) team, headquartered in Palo Alto, is a new group tasked with achieving this vision. We're hiring the best of the best from Silicon Valley to come join us.
To learn more about the AIX team and JPMC, please see this recent interview with our team leader and Global Head of AI, Apoorv Saxena.
Your Responsibilities:
• Lead UX Design discipline within AI Acceleration group
• Bring in a culture of customer-centric design
• Partner with product managers on UX Design, and UX Research activities discover customers' true pain points
• Partner with product managers to translate high level requirements and use cases into detailed process flows, wireframes and product designs.
• Drive end-to-end interaction design: collaborating with stakeholders to determine how users will navigate and interact with JPMC AI products.
• Design and deliver mockups and interactive prototypes. - Identify design problems and develop elegant solutions. .
• Represent design thinking in discussions with product stakeholders, assess design needs for projects, work with product managers to scope and refine projects.
• Help tell the 'story' of OmniAI and AI Acceleration team, by assisting in Demo preparation, Demo scripts, slides, and other story-telling artifacts
• Evangelize design thinking throughout the organization.
Requirements:
• Minimum of four years of experience designing for complex enterprise applications.
• Ability to communicate the logic of design changes in a way that product stakeholders can understand and relate to.
• Demonstrated skills developing personas, writing scenarios and wire framing.
• A solid grasp of user-centered design and testing methodologies.
• Ability to iterate on designs and solutions efficiently and intelligently.
• A willingness to help and share knowledge with other team members.
• An insatiable appetite for feedback and constructive criticism.
• A high level of expertise with UX tools such as Sketch and InVision.
• The ability to anticipate needs and take required actions.
• Familiarity with Machine Learning, Big Data, Analytics, and public Cloud technologies.
• Strong project management capabilities.
• Excellent verbal and written communication skills.
• Strong work ethic and the utmost attention to detail.
Preferred
• Masters or Doctoral degree in Design, Human-Computer Interaction, and other related fields.
• Hands on experience designing tools and services within Machine Learning, Big Data, Analytics, and public Cloud technologies.
• Ability to juggle multiple priorities and effectively deliver in a fast-paced, dynamic environment.
• Experience with:
o Presenting to and influencing senior management.
o Creating style guides and pattern libraries to drive product consistency.
o Given group presentations and public speaking.
o CSS3 and JavaScript
About Us
JPMorgan Chase & Co., one of the oldest financial institutions, offers innovative financial solutions to millions of consumers, small businesses and many of the world's most prominent corporate, institutional and government clients under the J.P. Morgan and Chase brands. Our history spans over 200 years and today we are a leader in investment banking, consumer and small business banking, commercial banking, financial transaction processing and asset management.
We recognize that our people are our strength and the diverse talents they bring to our global workforce are directly linked to our success. We are an equal opportunity employer and place a high value on diversity and inclusion at our company. We do not discriminate on the basis of any protected attribute, including race, religion, color, national origin, gender, sexual orientation, gender identity, gender expression, age, marital or veteran status, pregnancy or disability, or any other basis protected under applicable law. In accordance with applicable law, we make reasonable accommodations for applicants' and employees' religious practices and beliefs, as well as any mental health or physical disability needs.
Equal Opportunity Employer/Disability/Veterans
About the Team
The Chief Technology Office oversees enabling components inclusive of the top quality engineering and architecture tools and practices, key program management and processes as well as the technology workforce strategy required to make us a leading technology company for our customers, clients and colleagues around the world.
Apply for this job
Tell a friend