Lead UX/Product Designer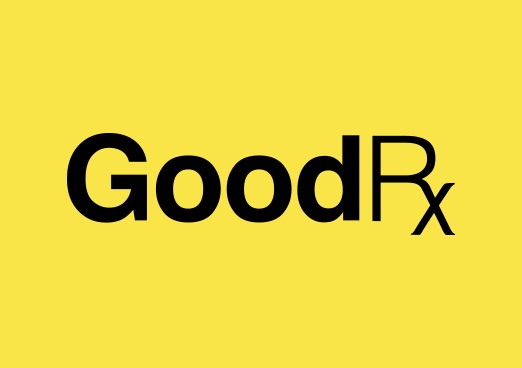 GoodRx
At GoodRx, we believe that all Americans should have access to convenient and affordable healthcare. As a nation, we spend about $3.5 trillion annually on our healthcare, but too many Americans struggle to get the care they need, and prices just keep rising. Our marketplaces for prescription medicines and telehealth have helped Americans save $20 billion since 2011. GoodRx is a profitable business funded by top-tier investors; we're based in Santa Monica with additional offices around the country. We're a low-key and tight-knit group that likes to find new ways to fix big problems. If you share our belief that you can do well by doing good, let's talk.
About the Role
GoodRx is looking for a Lead UX/Product Designer with a strong background in product and visual design and the ability to lead the UX strategy and development of a more personalized GoodRx experience for users including accounts, messaging, and more. As a Lead UX/Product Designer, you will represent UX and work directly with cross-functional partners to develop products and features that help GoodRx users get more useful, personalized healthcare experiences across any platform. You will be responsible for leading quality execution and UX process through the entire product design life cycle, from involvement in insight gathering, sketches, and conceptual wireframing to high fidelity designs and working with engineers to deliver quality launches. You will mentor other designers and lead efforts across all aspects of design: visual, user experience, product, and interaction. You'll be part of a creative and dynamic team, including product managers, data analysts, content strategists, and fellow designers at GoodRx.
Responsibilities:
Deliver compelling, informative, and engaging user experiences
Lead all aspects of UX design from initial concept to released product
Be the team advocate for the user and creating insight-driven user experiences
Think holistically about the user journey and product ecosystem
Work with UX researchers to plan and conduct user tests and research strategy, and develop a deep understanding of consumer's mindsets, attitudes, & behaviors and use that feedback to push for refinement/improvement
Articulate and communicate concepts and solutions through impactful storytelling, visualizations, prototyping, and formalized design documentation
Continuously strive to find better ways of doing things 
Provide guidance and mentorship to junior team members 
Skills and Qualifications:
Bachelor's degree in Design (e.g., user interaction, graphic, visual communications, product)
7-10 years of experience in UX or product design
5-7 years of experience designing for outstanding web-based, digital products and interactions
Experience with consumer healthcare products
Confidence in advocating for and sharing user-centered design principles
Superb communication skills, both verbal and written
Demonstrated ability to persuade partners and diplomatically resolve conflict
Excellent organization and attention to detail
Proficient with industry-standard design tools (e.g. Photoshop, Illustrator, Sketch, Figma)
Understanding of HTML, CSS (and its various supersets) or Javascript
Ability to design and prototype experiences for mobile platforms (iOS or Android)
Experience with user testing, A/B testing, and design-thinking methodologies
GoodRx is America's healthcare marketplace. The company offers the most comprehensive and accurate resource for affordable prescription medications in the U.S., gathering pricing information from thousands of pharmacies coast to coast, as well as a telehealth marketplace for online doctor visits and lab tests. Since 2011, Americans with and without health insurance have saved $20 billion using GoodRx and 15 million consumers visit
goodrx.com
each month to find discounts and information related to their healthcare. GoodRx is the #1 most downloaded medical app on the iOS and Android app stores. For more information, visit
www.goodrx.com
.
Apply for this job
Tell a friend