Associate UX Designer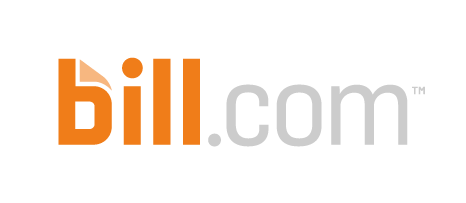 Bill.com
About Bill.com
Bill.com is a leading provider of cloud-based software that simplifies, digitizes, and automates complex, back-office financial operations for small and midsize businesses. Customers use the Bill.com platform to manage end-to-end financial workflows and to process payments, which totaled over $70 billion for fiscal 2019. The Bill.com AI-enabled, financial software platform creates connections between businesses and their suppliers and clients. It helps manage cash inflows and outflows. The company partners with several of the largest U.S. financial institutions, more than 70 of the top 100 U.S. accounting firms, and popular accounting software providers. Bill.com has offices in Palo Alto, California and Houston, Texas. For more information, visit www.bill.com or follow @billcom.
About Bill.com
Bill.com
is the leading business payments network, with over 2 million members paying and getting paid over $36 billion per year.
Bill.com
saves companies more than 50% of the time typically spent on financial back-office operations by automating end-to-end processes.
Bill.com
helps businesses connect and do business by tying together finance and accounting programs, banks, customers, vendors, accounting professionals, and documents. The company is the choice of 3 of the top 10 U.S. banks; leading accounting software providers QuickBooks Online and Xero; and over 50 percent of the top 100 U.S. accounting firms. It is the only business payments solution endorsed by the American Institute of CPAs (AICPA). The recipient of more than 70 awards,
Bill.com
was recognized as one of the San Francisco Business Times Most Innovative Companies and proudly received a PC Magazine's Editor's Choice Award.
Mission:
As an Associate UX Designer, you'll be fundamental to our product development process at Bill.com. You'll join a team dedicated to changing how small and medium businesses do business today. You'll work closely with product managers, software engineers, other designers, and user researchers to build high-performing and user-centric products for our customers.
Professional Experience/Background to be successful in this role:
Collaborate with user researchers on translating research findings into potential design solutions
Create user flows and storyboards to effectively communicate interaction and design ideas
Develop high-fidelity wireframes and mockups
Design, build and test interactive prototypes to iterate and evolve designs
Participate in requirements-gathering activities and product definition exercises
Work cross-functionally with product management, engineering and marketing
Produce detailed design specifications
Competencies (Attributes needed to be successful in this role):
Functional/Technical Expertise
Values
Learning Abilities/Tech Savvy
Communication
Team Player
Strong sense of aesthetics
Creativity
Expected Outcomes in 12 months:
Improve the overall usability of Bill.com's products
Design user experiences that outperform the competition in terms of usability metrics
Bill.com Culture:
Humble – No ego
Fun –  Celebrate the moments
Authentic – We are who we are
Passionate – Love what you do   
Dedicated – To each other and the customer
Bill.com
is committed to a policy of equal employment opportunity. We recruit, employ, train, compensate, and promote without regard to race, color, age, sex, ancestry, marital status, religion, national origin, disability, sexual orientation, veteran status, present or past history of mental disability, genetic information or any other classification protected by state or federal law.
Bill.com Culture:
●      Humble – No ego
●      Fun –  Celebrate the moments
●      Authentic – We are who we are
●      Passionate – Love what you do  
●      Dedicated – To each other and the customer
Apply for this job
Tell a friend