Senior UX Designer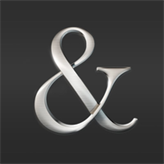 JPMorgan Chase Bank
As a Sr. UX Designer, you will leverage your deep understanding of experience design for financial products. You'll be at the forefront of our efforts and be directly responsible for decisions that form our client and employee experiences. This is a hands-on designer role, where you will collaborate with a multi-disciplinary team that includes product managers, engineers, and business partners who share your passion for delivering unique and innovative financial digital products and services of all kinds. In this role, you will design complex enterprise applications to support our strategic initiatives within Wholesale Lending Services.
Key responsibilities include building relationships with stakeholders, growing and fostering a UX mindset with the product and engineering teams, working with engineers to ensure deliverables are consistent with design languages and systems, and communicating research results to leadership.
This role requires a wide variety of strengths and capabilities, including:
* 5+ years' experience working in a professional capacity as User Experience Designer working on complex enterprise applications.
* Bachelor's degree or equivalent experience
* Experience working across multiple engineering teams
* User-centric design approach that involves rapid testing and iteration of designs
* Exceptional skills with standard UX software such as Sketch and Invision
* Experience with generative and evaluative research methods
* Understanding of how design translates to code
* Must be able to translate business problems and requirements into compelling UI's
* Demonstrated ability to manage multiple priorities on concurrent, rigorous deadlines in a fast-paced dynamic environment
* Ability to be a UX advocate and communicate with diverse stakeholders
* Understanding of visual perception and cognition in creating interaction rich applications, sites, and mobile experiences
* A strong portfolio of work emphasizing depth of experience with information, interaction, motion and visual design; its impact on human behavior
To be considered for this position, you must have a portfolio available for review.JPMorgan Chase & Co., one of the oldest financial institutions, offers innovative financial solutions to millions of consumers, small businesses and many of the world's most prominent corporate, institutional and government clients under the J.P. Morgan and Chase brands. Our history spans over 200 years and today we are a leader in investment banking, consumer and small business banking, commercial banking, financial transaction processing and asset management.
We recognize that our people are our strength and the diverse talents they bring to our global workforce are directly linked to our success. We are an equal opportunity employer and place a high value on diversity and inclusion at our company. We do not discriminate on the basis of any protected attribute, including race, religion, color, national origin, gender, sexual orientation, gender identity, gender expression, age, marital or veteran status, pregnancy or disability, or any other basis protected under applicable law. In accordance with applicable law, we make reasonable accommodations for applicants' and employees' religious practices and beliefs, as well as any mental health or physical disability needs.
Equal Opportunity Employer/Disability/Veterans
Apply for this job
Tell a friend