Senior UX Designer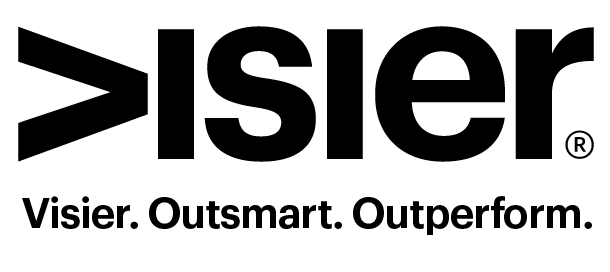 Visier Solutions
Visier's UX team is looking for a self driven and creative senior designer to deliver the next generation of user experience for Visier Cloud
Visier is a fast-growing technology company with over 450 employees across North America and Europe. Our multi-award winning applied analytics solution has been chosen by thousands of customers, from fortune 500 companies, OEM partners and SMBs, such as: Bridgestone, BNY Mellon, Electronic Arts, Genentech, LinkedIn, McKesson, and Novo Nordisk.
We're as passionate about empowering companies with insights as we are about providing our employees with a fun, dynamic, and rewarding work experience. Visier is where you realize your potential, make big dreams a reality, break the status quo, win as a team, and deliver exceptional quality in everything you do.
We are proud to support the professional growth and personal wellness of our people. We offer competitive salary and benefit options, lunch and learns, personal development subsidies, in-house gym facilities, yoga classes, volunteer days, unlimited snacks and beverages, monthly socials, and more.
Sound like your next career move? Apply to be part of Visier today!
What You'll Be Doing....
As a senior designer, you will have a key role to play as we rapidly expand Visier Cloud Studio, our platform technology interfaces for Analytic Modelling, Data Loading, and Security. Working with product management colleagues, you will provide a senior UX perspective and support for the conceptualization phases of our development lifecycle. You will help to outline, envision and validate concepts with users before they are committed to our development backlogs. When concepts have been moved to our elaboration and development phases, you will work closely with fellow designers and engineering peers to provide more detailed interaction design support for implementation. Additionally, you will have the opportunity to design and run cross-functional workshops to help build a shared understanding of our users and the problems we are trying to solve for the future of our platform. As our UX team grows, you will also be responsible for mentoring and helping to develop more junior designers and coops.  You'll be supported in your work with a top-notch design and development teams that have already been successful in launching our initial products to market, and you'll have great opportunities to learn, contribute and grow at a fast pace.
What You'll Bring to the Table.....
Experience working as a UX design lead
Experience mentoring coops/junior/intermediate designers
A self-starter who can take ownership of complex UX problems, from discovery, concept, validation phases, right through to implementation of solution
Experience designing/facilitating/executing cross functional workshops (Design Sprints, etc.)
Strong Interaction Design skills
Experience wireframing, prototyping, and creating high-fidelity mockups
Experience conducting user research, running usability tests
Humility and open-mindedness



Apply for this job
Tell a friend