UX Researcher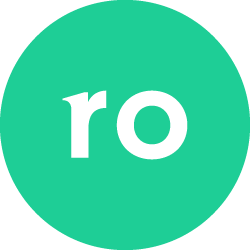 Ro
About Ro
Founded in 2017, Ro is a patient-driven telehealth company that puts you in control of your health. We're patients, just like you, building technology to make healthcare accessible, affordable, and maybe even enjoyable. Ro powers three digital health clinics --
Roman
for men's health,
Rory
for women's health, and
Zero
for fighting smoking addiction -- as well as Ro Pharmacy, a simple and affordable online pharmacy where every medication is $5 per month. The company's nationwide networking of physicians and pharmacies provides a personalized, end-to-end healthcare experience from online treatment to the delivery of medication and ongoing care. Ro was named #2 in Wellness on Fast Company's 2019 list of the World's Most Innovative Companies, and listed by Inc. Magazine as a Best Place to Work in 2020.
About the Role
As the first UX researcher, you will be a leading strategic partner to guide and drive vision of the future health care design by guiding and mentoring research and processes as well as building collaborative workflows with the Tech org and Marketing research team. Also, you will directly work with the Growth team to conduct research on multiple aspects of Patient experience on Ro Platform.
You'll be an integral part of the entire product development process working closely with Product Designers, Product Managers and Engineers in close collaboration with stakeholders across medical, legal, care, marketing and data, your work will impact the lives of our members all across the country.
What You'll Do
Lead all aspects of the user research cycle, from setting goals, scoping and recruiting to method selection, analysis, reports and sharing findings to stakeholders.
Lead and execute qualitative and quantitative research and initiatives to build in-depth understanding of Patients' needs, behaviors and emotions that inform product strategy.
Collect and analyze existing data and insights to generate hypotheses to identify opportunities where UXR can improve Patient experience, focusing on Patient onboarding and retention touch points on our web platforms.
Lead a development of journey maps, personas, and other research outputs that fosters user empathy across Tech org domains.
As a first dedicated UX Researcher role, you will guide research processes, practices and workflows.
Work closely with Product Design, Product Management, Market Research and medical teams.
What You'll Bring
Successful track record of leading end to end research processes from scoping, planning to execution.
Proven experience with mentoring and training team members practices, methodologies and processes of UXR as well as fostering the culture of UXR in organizations.
Strong understanding and experience with different research methods to make strategic decisions based on outcomes.
Experienced with mobile apps and web applications.
Strong communications and presentation skills. 
Benefits + Perks
Full medical, dental, and vision insurance + OneMedical membership
Healthcare and Dependent Care FSA
Commuter benefits
401(k)
Unlimited PTO
Fitness reimbursement
Paid maternity/parental leave
The cutest office dog you've ever seen
We welcome qualified candidates of all races, creeds, genders, and sexuality to apply.
See our California Privacy Policy
here
.
Apply for this job
Tell a friend