UI/UX Designer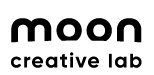 Moon Creative Lab
Who We Are 
Moon Creative Lab is a design-led innovation hub that powers the creation of new businesses for Mitsui & Co, one of Japan's largest organizations. With a long running history, Mitsui is in pursuit to become a more future-forward, entrepreneurial company. Through Moon, our mission is to help unlock the creativity of its over 45,000 strong global workforce and build innovative businesses that will have an exponential impact on Mitsui and the rest of the world.
We surface the best and wildest business ideas from Mitsui employees and provide the resources and conditions to light the way to a creative future. At Moon, you will:
Address real human needs that have far-reaching social impact. 

Work across disciplines, across industries, and across cultures. 

Start with people and leverage the beauty and messiness of human-centered design. 
Moon is an incubator for dreams. And we're looking for people who are passionate about unlocking people's innate creativity and designing impactful businesses. Come join us!
Who We Are Looking For
A UI/UX Designer who is passionate about designing beautiful and elegant user interfaces and experiences — supporting the interactions people have with complex systems, software, services, and each other.  This role is crucial in translating human-centered insights into actionable experiences for people as we create new businesses. A great fit will be a designer who has an entrepreneurial spirit and loves working in ambiguity and creating things from scratch, and has experience working in new ventures or start-ups.
What You'll Do at Moon 
Implement the craft
You will work on projects that identify and solve problems across a variety of industries. These type of projects may include something such as the following: 
Designing the overall UI/UX for a new sleep training product/service for parents

Working with founders to create a new interactive platform around celebrity/artist fan-dom

Collaborating with the engineering team to launch a new podcast service aimed at the everyday Japanese commuter
...just to name a few!  
Collaboration
You will collaborate with designers and engineers from different backgrounds and disciplines — from design researchers and communication designers, to front-end and back-end engineers — all in service to help develop a holistic new business.
Creation
You will create prototypes and applications that communicate a design to your idea owners and potential users. You will design across a wide variety of mediums: mobile, websites, digital/physical -- whatever is appropriate for the varied context of our projects. 
Brand Ambassador
You will represent Moon's brand, mission, and culture both inside and outside of the organization. You will evangelize Moon with internally or when working with outside agencies, vendors, or with any community partners. 
The Must-Haves 
3+ years of UI/UX design experience across a variety of digital media

2+ experience with end-to-end product design

Cross-platform design experiences  (iOS, Android, Web, etc.)

Excellent UX/UI design skills, with lo-fi & hi-fi prototyping skills

Experience with a variety of design tools such as Sketch, Figma, InVision, Framer, Principle, Adobe CC suite, HTML/CSS/JS, Processing/P5, Arduino, etc.

Systems thinking: Able to tackle complex, interconnected challenges and use design to both communicate that complexity and prototype interventions that provide clarity and simplicity

Passion for design: Able to distinguish between 'good' and 'great' and are able to not only identify best practices, but push boundaries and explore new territory

A hands-on "no job is too small" mentality

Strong verbal and visual presentation skills, as well as an articulate point of view about design. An ability to understand the value of design within a business context.

Prototyping: Able to learn from failure, embrace an iterative process and understand that success comes sooner with trial and error. Experience in delivering high and low fidelity prototypes.

Business level fluency in English 

Strong collaboration and interpersonal skills

Experience in working in multicultural teams
The Nice-to-Haves 
Experience working in a fast-paced startup environment with changing priorities.

Ability to travel between the Palo Alto, California studio and the Tokyo studio on occasion

Excellent illustration & motion skills are a plus
Sounds Fun, Right?
If you identify with Moon's values and would like to contribute to our work, please submit your resume and a portfolio .pdf or link.
EQUAL OPPORTUNITY EMPLOYER
Moon Creative Lab is an equal opportunity employer; applicants are considered for all roles without regard to race, color, religious creed, sex, national origin, citizenship status, age, physical or mental disability, sexual orientation, marital, parental, veteran or military status, unfavorable military discharge, or any other status protected by applicable federal, state or local law.

Apply for this job
Tell a friend