Lead UX Designer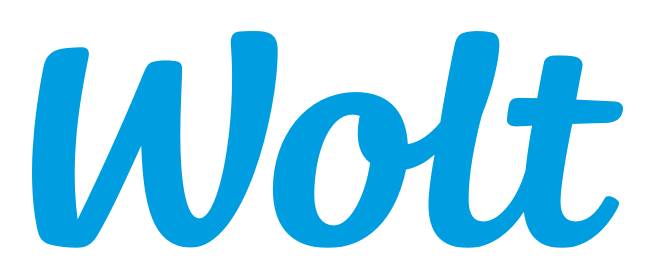 Wolt
We are looking for a Lead
UX designer
to join us on our mission to make it incredibly easy to get your favorite food delivered to your home and office. You'll be working on super interesting and complex projects to improve and develop new features for our Merchant products. You'll be part of the Product Design team and work closely with the Product team in question.
It's obvious that there would be no Wolt without the restaurants. We live in symbiosis, and we are dedicated to serve our merchants the best possible way - in the best cases we've multiplied the revenue of our merchants and improved their market reach. The Merchant team is responsible for enabling smooth cooperation by building both external and internal tools related, and providing our merchants with insights of their business. We currently partner with about 15,000 restaurants on Wolt, but that number is scaling FAST, so it's more important than ever to develop our merchant facing products. The teams strive to both technical excellence and thoughtful design, and your role would be to craft design together with them for an ideal user experience.
The essence of this position is that as a Lead UX Designer, you will understand the mind, and the use context, of our users. For this role, these are mainly the merchants (f.ex. restaurant staff, restaurant owners) and our internal power users (f.ex. restaurant partnership managers) as well as our business goals. It is a brain-tickling challenge, as there are multiple user groups with different backgrounds and needs across multiple products as well. There are a lot of interesting projects you'll get your hands on, such as revamping existing products to serve our users better, and building new features to remove repetitive manual work for different user groups.
We are looking for someone who is obsessed with finding the best solutions possible for our users. We want you to take a holistic view on the product portfolio you're working on and services we're providing, so we are hoping you to have a strong service-design mindset. You'll be on the driving seat of customer experience for this team and participate in all stages of the design cycle, so you need to take initiative and find the best ways forward. You'll lead design projects of significant complexity, and will take responsibility in the creative vision, strategy and execution.
You'll be paired with a talented
UI designer
, forming a dynamic duo. You'll frame user needs and behaviour and define optimized user flows. You'll be developing wireframes and prototypes, and all the time gathering feedback from the users and other stakeholders, through interviews and usability testing - in order to find creative ways to solve UX problems. You'll collaborate with a multidisciplinary product management, design, data, and engineering team to deliver thoughtful and polished design work that is grounded in solid research and validation. The platforms you'll design for are web and mobile (iPad) products, so experience working with both is appreciated.  
These are no small shoes you'll be stepping into, but you'll get to work with some of the best in the industry. Together with the UI designer and the engineering team, you will drive towards the perfect user experience at Wolt!
Join us for a delightful journey!
The position will be filled as soon as we find the right person, so make sure to apply as soon as you realize you really, really want to join us! You should be able to share several shining examples of real work you've shipped, and what you've learned along the way, so please include a portfolio in your application so we can see what you're made of.
The compensation will be a negotiable combination of monthly pay and Wolt stock options. The latter make it exceptionally easy to be excited about our company growing and doing well, as you'll own a piece of the pie.
If you want to check up on your application or have any further questions about the position you can turn to Product Talent Acquisition Lead, Laura Teerisuo, at laura@wolt.com at any given time.
Wolt is a Finnish technology company and we're best known for our food delivery platform. On our mobile app or website, customers can order their favorite meals from our restaurant partners, and either pick their order up or have it delivered by our courier partners.  
We're currently active in 23 countries and more than 90 cities, servicing over 7 million customers. Our apps (iOS and Android) have the industry's highest reviews, largely because of our customer-centric approach to how we build our products and operations. For example, our customer service team responds in a matter of seconds, in the customer's own language.  
We've raised €258M in financing from renowned U.S. and European based investors, such as ICONIQ Capital, 83North, EQT Ventures, Highland Europe and Goldman Sachs Growth Equity. We've also been fortunate enough to receive some appreciation and recognition for our hard work along the way: Apple selected Wolt's app as their Editors' Choice, Wired named the company one of the "Hottest Startups in Europe," Forbes included our CEO Miki Kuusi on its 30-under-30 in Consumer Tech list, and the Nordic Startup Awards named Wolt Company of the Year. In 2020 we were recognized as the fastest growing tech company in Europe by the Financial Times.
Wolt is more than just a food delivery operation – in fact we are built upon a solid foundation of state-of-the-art technology. Our internal tooling enables us to ramp up new cities efficiently and provide excellent customer service, our own logistics platform allows us to optimise our couriers' work to get you the food you want as fast as possible, and our restaurant platform allows restaurants to offer exciting food experiences for our customers in an optimal way. 
We work in small teams with high ownership, with each team focusing on a key area of the Wolt product stack. Each and every one of our product team members has a say in where we are going and what solutions we implement. We work with a passion, but we haven't forgotten how to have fun along the way!
Apply for this job
Tell a friend