UI/UX Designer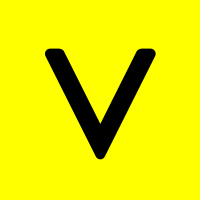 VanMoof
Are you a detail-obsessed designer who is passionate about creating digital products that ensure our users have the ride of their life?
At VanMoof, we want our digital experience to be as iconic as our product design. Your focus will be connecting the digital experience with the physical product to exceed our riders' expectations. Working with our design and development teams, you'll define what's next for our riders and then bring those ideas to life.
It's our plan to get the next billion on bikes, and we're building a world-class team of designers and developers to turn that ambition into a reality. As a UI/UX designer, you will be responsible for designing the experience of using our digital products. You'll work with the design team to translate strategy into reality, ensuring that every solution perfectly balances business requirements, technical capabilities, and user needs. You're proudest when delivering designs that are accessible, system-oriented, and delightful to use.
The successful candidate is extremely organized and has a passion for collaborating with stakeholders and users to define problems and deliver creative solutions. They stay up-to-date with best practices and emerging trends in design and technology, and aren't afraid to try something new.
What will you do?
Work with stakeholders to understand requirements and provide appropriate and inspiring solutions
Perform research to refine executions
Create understanding and empathy around user needs for the product team
Perform design for an individual product team, seeing ideas through to implementation
Deliver information architecture, interaction, and visual design of an individual product
Effectively communicate with developers (specifications, prototypes, assets, etc.) to bring designs to life
Internal Connections
Experience Designers – collaborating closely to bring best-in-class experiences to life
Product Owners (app, web, back office) – ensuring requirements are met through design
Developers – delivering designs and assets and ensuring design quality through deliver
Function Requirements
Formal education in design or related behavioral science discipline
2-4 years in a product-oriented role
Proficiency with design and prototyping tools (Adobe CC, Figma, Framer, etc.)
Knowledge of capabilities and limitations of mobile operating systems and web technologies
Knowledge of design patterns and conventions for mobile operating systems and web
Proven track record of working with (agile) software engineering teams to ensure accurate, high quality design implementation
Excellent visual design skills, including layout, icon design, illustration, and animation
Excellent communication skills in English
Interested in joining us? Please apply via the link below and make sure to answer our questions!
We are looking forward to hearing from you!
Apply for this job
Tell a friend