Product Design Manager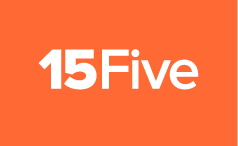 15Five
OVERVIEW 
To ensure our solution remains best in class, we are seeking a Product Design Manager to provide design strategy and solution support for the work within their portfolio group (we call these "Pods"). This role is able to influence high-level product strategy, help prioritize projects for their portfolio whilst mentoring and coaching 1-4 designers. You will collaborate closely with your Pod Group Product Manager ("GPM") and Tech Lead partners. This role requires confidence in and passion for developing only the highest-quality solutions for complex enterprise problems. Not only do you care about having a meaningful impact on 15Five's business, but you're also invested in helping individuals on your team grow into their best selves through coaching, regular 1-on-1s, and feedback in line with our core values
WHAT YOU'LL DO
Develop growth-centered mentor relationships with designers on your team 
Coach designers on ideation and problem-solving through regular 1:1s and informal interactions
Build teammates' confidence by celebrating wins and meaningfully recognizing each individual 
Seek feedback opportunities with the Design team, other stakeholders, and customersUnderstand your designers' personal and professional goals 
Help designers set clear, realistic, and action-oriented goals based on their roles and aspirations
Coach teammates on communicating the value of design within their own squad
Coach designers on presentation, interpersonal, and team-communication skills
In collaboration with product management and research, partner on generative and evaluative research projects to continuously uncover end-user needs and inform the overall Pod strategy and priorities. Align on a partnership agreement at the start of the project for roles and tasks within Discovery.
Ensure design quality and cohesion across projects executed by your pod
Identify connections and potential collisions between different products, features, and platforms
Understand the outputs from Envision, Define and Discovery phases and use this information to drive the design strategy
Present your vision of the user experience in a compelling way that excites others to achieve it.Unpack the problem to drive the design solution by suggesting more research or discovery, if needed, to fully understand user needs
Offer strategic support and mentoring to Designers in the Pod
Advocate and coach designers on when and how to test solutions with customers
WHAT YOU'LL BRING
5+ years of experience as a product or UX designer
 2+ years of experience as a Design Manager
Experience advocating for design across the organization
Mastery of layout, typography, and visual hierarchy 
Highly skilled in research, complex problem solving, information architecture, and workflows
Strong communication skills during complex projects, design critiques, and feedback sessions
Ability to run research sessions, analyze data, and define insights that drive decision making
Ability to balance user needs and business needs
Ability to coach others and inspire breakthrough thinking
 Practice and promote radical candor, with the ability to help others apply feedback effectively
WHO YOU ARE
Effective articulation of ideas, strategy and design solutions
An excellent verbal and written communicator (articulating design decisions, evangelizing design thinking, team collaboration skills, etc.)
Able to easily switch between strategic and tactical thinking
You have an ability to work efficiently with multiple tasks, projects, and manage a small team to do the same
You're comfortable in a fluid environment with a tolerance for ambiguity and change
Growth-minded and open to coaching and mentorship
Passion for all things data
Excited about mentoring and helping designers grow
DESIRED IMPACT BY 3 MONTHS
Complete new-hire onboarding and job-specific training
Understand expectations for your role and Best-Self Management
Understand target-customer needs and behaviors
Deepen knowledge around your squad's features, best practices, and research
Work closely with your squad product manager to address prioritized projects on the roadmap
Build the foundation for strong relationships with your squad
Conduct a Best-Self kickoff with your designers and begin regular 1:1s to build relationshipsIdentify needs for your team and role and build out your OKRs for the quarter
DESIRED IMPACT BY 6 MONTHS
Regularly design and ship new features or enhancements with your squad
Contribute to the design discipline, proposing ways to improve processes, tools, and content
Deepen knowledge around 15Five's product, best practices, and research as a whole
Contribute to team growth by interviewing and training new designers
Provide regular constructive feedback to your team
Conduct at least 1 round of Best-Self Reviews to discuss wins, challenges, and development
DESIRED IMPACT BY 12 MONTHS
Deepen understanding of and relationships with target customers
Serve as a key player in your squad to drive the roadmap forward
Contribute towards the future vision and roadmap for your key functional areasImpact customers via NPS and other key engagement KPIs through major squad initiatives
Discover your Zone of Genius and embody your best self
Become a safe, reliable source of support for your designers as measured by upward reviews
Encourage your team to make cultural contributions and share their own knowledgeSeek out opportunities for team members to reach their goals and discover their best selves
SAMPLE WEEK IN THE LIFE
Monday: Start the week with the company Boost to hear important announcements, review the week's priorities, and address your team's 15Fives before doing deep work on squad projects
Tuesday: Join your squad huddle to discuss and share in-progress designs, then spend the day doing deep work based on squad feedback or other work related to your design projects
Wednesday: Conduct 2 customer calls with your squad PM to validate prototypes, then continue with deep work on those prototypes ahead of gathering more feedback from the Design Team
Thursday: Spend half the day in 1:1s with your team and the other half on project deep work, finishing with a candidate interview for a new design role 
Friday: Start by reviewing priorities and discussing with your PM what needs to get done by end of day, address those items, write your 15Five, and wrap up with a virtual coffee with a colleague
ABOUT 15FIVE
15Five is a people and performance platform that instantly upgrades each and every manager. It works by combining employee engagement, continuous performance management, and manager effectiveness software with education, services, and community. At the heart of our approach is Best-Self Management, an evidence-inspired strategy for cultivating world-class managers and transforming organizations by unlocking every employee's potential. With our holistic solution, CEOs, HR leaders, and managers create highly-engaged, high-performing organizations.  
We work with over 2,000 forward-thinking companies that use our solution to bring out the best in their people, including big brand names like Credit Karma, WP Engine, Adobe, and Fitbit. 15Five is backed by Next 47, Origin Ventures, Point Nine Capital, and Matrix Partners. Its headquarters are based in San Francisco, with offices in New York and Raleigh, NC. The company is working 100% remotely during the COVID-19 pandemic.
We're excited to continue building out a diverse team that prioritizes inclusivity and celebrates everyone's unique identity. Check out these links to learn more about what's important to us.
Apply for this job
Tell a friend