Product Design Lead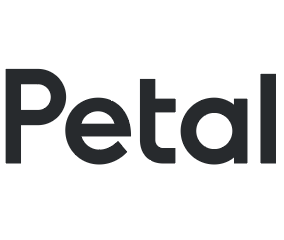 Petal
The Petal mission
At Petal, we're using fresh thinking and cutting-edge technology to make credit honest, simple and accessible. We use machine learning to analyze more data in our credit decisions, which means more people qualify, even if they've never had credit before. And we use behavioral science and smart, intuitive design to offer a simple, customer-centric product that's engineered to achieve better financial outcomes -- with straightforward terms and no fees whatsoever. The result is an exciting new approach to credit that has the potential to radically expand credit access and improve the lives of millions of consumers, shaking up a trillion dollar industry in the process.
To do this, we're bringing together exceptional talent from across disciplines and industries to shape the future of financial services and improve the lives of our customers in a meaningful way.
At Petal, we're looking for people with kindness, positivity, and integrity. You're encouraged to apply even if your experience doesn't precisely match the job description. Your skills and potential will stand out—and set you apart—especially if your career has taken some extraordinary twists and turns. At Petal, we welcome diverse perspectives from people who think rigorously and aren't afraid to challenge assumptions.
The Product Design Lead role
Come design the future of how users interact with their credit card. 
As Product Design Lead at Petal, you will research, create, improve and uphold the quality of our product experiences in order to achieve our mission of creating simple, honest, and accessible credit.  You'll be working closely with a fantastic cross-functional team across Product Managers, Software Engineers, Analysts, Operations, and Marketing.
Key Responsibilities:
Nurture a culture of customer-centricity across the company.  Be a champion for amplifying the voice of our customers, and sharing opportunities to simplify users' tasks and set them up for success with our products.
Participate fully in the end-to-end product development for projects of every size. You'll be researching user needs, framing problems, communicating user stories, running collaborative ideation sessions, designing, prototyping and testing multiple solutions, monitoring implementation, and iterating on the results.
Work with product managers to define the problem. Then collaborate on identifying potential solutions and their requirements. You won't be just translating briefs into screens.
Infuse the digital experience with delightful moments, motion, and illustration assets to convey our brand. Be a great partner to our Brand team in building a unified experience across every interaction and every channel. 
Produce both long-term, inspirational prototypes and more immediate quick fixes and production deliverables.
Constantly improve our design team's culture, rituals and activities.  Have a constant eye towards refining the way we do our work.
As manager of a small team, you'll play a player-coach role. You'll be actively involved in the design work of building our product while also providing guidance and mentorship to the other product designers on the team. Give regular feedback that improves their design skills and grows their design career. Build the team as Petal grows.
Characteristics of a successful candidate:
7+ years of experience designing software experiences -- from abstract flow diagrams to production-ready screens in multiple platforms.  Strong emphasis on UX and customer research.
2+ years of experience mentoring or managing other designers.  A track record of improving the work of others and shaping the design team.
Experience using research as a base for your work, including reviewing customer feedback, setting up and conducting interviews, administering surveys, and investigating our ample data resources. 
Ability to clearly communicate designs in terms of the problem, solution, and results achieved.
Experience building an end-to-end user experience as a journey across touchpoints and channels, not only screens.
Being a great collaborator is a non-negotiable requirement. Must have a history of working with transparency, sharing work early, involving the right stakeholders at the appropriate times, and being receptive to design critiques and feedback. 
Desire and ability to learn. We know you're unlikely to arrive as an expert in all the tools and experience above, so you should be self-determined and have a strong desire to grow.
Nice-to-haves:
Coding: We run on a Javascript, React and React Native stack and you'll be much empowered if you can talk to engineers in their own language.
Fintech experience is a plus.
For our California employment information privacy statement, please click
here
.
Apply for this job
Tell a friend