UX Research Coordinator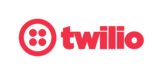 Twilio
Because you belong at Twilio
The Who, What, Why and Where
Twilio is growing rapidly and seeking a UX Research Coordinator to be a key member of the UX Research Team. You will be a part of a high-energy dynamic group of individuals with diverse backgrounds.  We are deeply invested in shaping the experience of Twilio's mission to fuel the future of communications by building communications tools that developers, startups, enterprises, and everyone in between, rely on everyday.
Who?
Twilio is looking for a UX Research Coordinator who demonstrates the following:
Experience using online collaborative document/spreadsheet tools

Excellent communication skills - interpersonal, oral and written

Understanding of the user experience research process

Experience scheduling and managing multiple calendars

Ability to prioritize and work on multiple concurrent projects

Experience developing recruitment pipeline and/or communities

Proactive and self-directed with an ability to take direction

Strong interpersonal skills with a proven record of solid connections and successful relationships

Strong work ethic

Incredibly organized and detail-oriented

Experience improving processes and/or operations

Ability to quickly pivot between interactions with internal stakeholders and customers

2+ years of relevant work experience

Bachelor's degree or equivalent experience required
What?
As UX Research Coordinator, you will live the Twilio Magic values:
Gather recruit specifications from stakeholders (e.g., researchers, designers, product managers)

Work collaboratively with participant recruiting, research, design, and product teams on project requirements, to communicate status/updates, and produce project deliverables 

Find, investigate and screen participants that are the perfect match for our research objectives using tools like Salesforce, LinkedIn and internal reports

Screen participants via email and survey

Schedule participants for research sessions

Communicate with candidates about logistical details and guiding them through the research process

Ensure compensation is delivered and the Research Participation Agreement is signed electronically or collected in person

Log participants in a centralized database and maintain records

Develop strong relationships with key, cross-functional stakeholders
Why? 
The UX Research Coordination Team is a critical partner to the business, enabling the company to conduct customer research efficiently and effectively. Uncovering user behaviors, needs, and motivations in order to design products and services that provide value is crucial to user experience research and design.
Twilio is a company that is empowering the world's developers with modern communication in order to build better applications. Twilio is truly unique; we are a company committed to your growth, your learning, your development, and your entire employee experience. We only win when our employees succeed and we're dedicated to helping you develop your strengths. We invest in weeks dedicated to tackling hard problems and creating your own ideas. We have a cultural foundation built on diversity, inclusion, and innovation and we want you and your ideas to thrive at Twilio.
Where?
This position will be based in Denver or Remote within the US. You will enjoy our office perks: catered meals, snacks, standing desks, and more. What you will also get to experience is a company that believes in small teams for maximum impact; seeks well-rounded talent to ensure a full perspective on our customers' experience, understands that this is a marathon, not a sprint; that continuously and purposefully builds an inclusive culture where everyone is able to do and be the best version of themselves.
About Us
Millions of developers around the world have used Twilio to unlock the magic of communications to improve any human experience. Twilio has democratized communications channels like voice, text, chat, video and email by virtualizing the world's communications infrastructure through APIs that are simple enough for any developer to use, yet robust enough to power the world's most demanding applications. By making communications a part of every software developer's toolkit, Twilio is enabling innovators across every industry — from emerging leaders to the world's largest organizations — to reinvent how companies engage with their customers.
Apply for this job
Tell a friend