Senior UX/UI Designer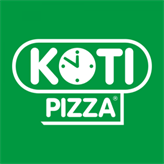 Kotipizza
Senior UX/UI designer –  join Kotipizza to build the digital restaurant experience! 
About the role
We are looking for an experienced designer to join our team of digital professionals. You will be working on the kotipizza.fi online restaurant and sales channel, and your responsibility is to improve the usability and performance of our core digital business.
The main touchpoints will be both on the consumer side with kotipizza.fi and on the restaurant side with our order and delivery applications. We will build a market leading digital platform for our brands to succeed, operate and grow. We aim to become the benchmark in our Fast Casual and Out of Home categories internationally.
Kotipizza as a workplace
When working in Kotipizza, you will be surrounded by passionate, yet supportive and caring colleagues, who want to succeed together with you. We want to be forerunners and that's why we offer our people possibilities to open-mindedly experiment with new things and to grow their skills forward. Also, sustainability and transparency are important for us, so if you value these qualities, we might be the right choice for you.
Our office is located in Kalasatama, Helsinki.  
In this role, you will
Carry out research to understand our customers better 
Interview users to find real-world use cases, both typical and rare
Design smooth customer flows and user interfaces that make sense
Create prototypes and communicate the value of your designs internally
Validate the designs by testing with mock-ups and prototypes
Consider the overall service architecture – understand what consequences the changes might have to other parts of the customer journey
Work together with developers to ensure the right design goes live
Continuously improve the service – work with analytics and user feedback
You also need to be great at communicating visually: your suggestions and prototypes should be understandable even to our top management. 
To be successful in this role you must have 
A solid track record of doing UX work and creating UI designs. You don't need to master all aspects of a design process, but you must be aware of them and know what you're great at
Readiness for facilitating workshops and user interviews
Previous experience of working with developers – as a member of a multidisciplinary team
Skills to use the proper tooling (Sketch, Figma, Invision or similar) to visualise your ideas with sketches, layouts, prototypes and finalised design elements
Understanding of how digital customer channels, ecommerce services or webshops work – as a business and in terms of UX
Personal drive and motivation to get things done
We consider fluent Finnish a strong asset for all candidates, because the majority of our customers speak Finnish and UI copywriting needs to be done in Finnish
We expect a lot, but give even more!
About Kotipizza Group
Kotipizza's mission is to make the world a better place, one pizza at a time.We are passionate about food, sustainability and succeeding together. Our company culture is built on the desire to experiment. Kotipizza is the largest pizza chain in the Nordics and one of the most well-known restaurant brands in Finland. Its online sales platform,kotipizza.fi, grows rapidly and is continuously being developed with a user-centric mindset.  
 
Kotipizza is a part of Kotipizza Group. Other subsidiaries of Kotipizza Group are The Social Burgerjoint, which specializes in handmade artisan burgers and Helsinki Foodstock, a supply and logistics company which delivers responsible sourcing services for a number of food chains, including Kotipizza.Kotipizza Group is part of Orkla ASA.
Apply for this job
Tell a friend