Product Design Manager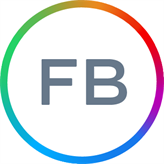 Facebook
Facebook's mission is to give people the power to build community and bring the world closer together. Through our family of apps and services, we're building a different kind of company that connects billions of people around the world, gives them ways to share what matters most to them, and helps bring people closer together. Whether we're creating new products or helping a small business expand its reach, people at Facebook are builders at heart. Our global teams are constantly iterating, solving problems, and working together to empower people around the world to build community and connect in meaningful ways. Together, we can help people build stronger communities - we're just getting started.

The Infra Design team creates products that empower everyone at Facebook to connect the world. As a Product Design Manager in Developer Tools you will be responsible for helping Facebook engineers create and maintain all of the apps and products that Facebook builds.With over 2.7 billion people, our Facebook community is growing rapidly, and at this scale we cannot fulfill our mission without cutting edge AI and analytics systems, tools and services that operate at unprecedented scale. We're seeking a Product Design Manager to help us shape the innovative products and capabilities that empower our data and machine learning engineers to move fast in tackling problems, such as reducing integrity issues and improving search. In this role, you'll be a foundational member of Facebook's AI and Analytics Developer Experience leadership team, working together with your counterparts in product management, engineering, and data science to define the strategy and vision that guide the team to build great products addressing real user needs.This position is full-time and based in New York City.


Manage the health and success of a growing team of talented designers. This requires setting clear goals, managing project loads and allocating designers accordingly, ensuring deadlines are met and setting up team members for overall success.
Guide the team to develop best practices for ensuring a high bar of quality.
Establish a strong, collaborative design practice with a healthy feedback culture.
Collaborate with cross-functional partners to establish a shared vision by building consensus on priorities, leading to sound product design and execution.
Recruit new designers and actively participate in the hiring process.
Manage a distributed design team and collaborate with teams in other offices.
Execute in a fast-paced and highly fluid environment.
4+ years industry experience in a people management role on a Design team.
8+ years of digital design experience.
Experience in applying ML technologies such as computer vision, NLP, speech/audio, knowledge of products or building personalized experiences.
A portfolio of work that contains examples of Interaction (UX) Design and Visual Systems Development for digital applications that work in cross browser environments.
Experience leading product strategy.
A communicator who knows how to influence stakeholders throughout the design journey.
Experience interpreting data and leverage it to drive change.
Experience building new AI/ML developer tools.
Facebook is proud to be an Equal Opportunity and Affirmative Action employer. We do not discriminate based upon race, religion, color, national origin, sex (including pregnancy, childbirth, or related medical conditions), sexual orientation, gender, gender identity, gender expression, transgender status, sexual stereotypes, age, status as a protected veteran, status as an individual with a disability, or other applicable legally protected characteristics. We also consider qualified applicants with criminal histories, consistent with applicable federal, state and local law.Facebook is committed to providing reasonable accommodations for candidates with disabilities in our recruiting process. If you need any assistance or accommodations due to a disability, please let us know at
accommodations-ext@fb.com
.
Apply for this job
Tell a friend