Director of UI/UX Design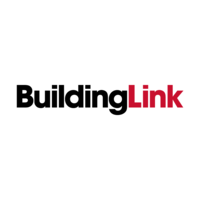 BuildingLink
Dear Potential BuildingLink-er, before you read any further, please know that we take a highly-personalized approach to our recruitment process. This is reflective of the investment we put into our people. It's really important to us that you take the time to read the requirements for this role and follow our application process as noted below. We look forward to getting to know you!
BuildingLink simplifies and elevates modern working and living in residential communities with inspired solutions, pioneering technology, and dedicated service. We are a rapidly growing SaaS company, providing an incredibly robust, cross-platform suite of products, serving 5,000+ properties and a growing customer base of nearly two million residents across the globe. We pride ourselves on excellence, delivering meaningful products of the highest standards that translate to measurable success for the company.
We are looking for a passionate and influential leader to join our team as the Director of UI/UX Design, reporting to our VP, Product to lead product design for BuildingLink. You will have demonstrable experience and outcomes that highlight your capabilities as a leader through influence, directly managing product designers, or both. By applying a range of desktop and mobile interaction patterns, you will lead a team that simplifies a family of powerful, complex B2B and B2C offerings. To that end, your ability to act as team promoter, mentor, and advocate of design culture is crucial to the success of the role.
Our ideal candidate has a strong creative design, user experience, and user research background, along with experience both developing new products and effectively growing and iterating existing solutions. The position also provides you with an exciting opportunity to drive the successful execution of a new design system and platform redesign.
Please note: In response to COVID-19, we've made the decision to work remotely until at least January 2021 (Don't worry, we're still maintaining our awesome, positive, and supportive culture while remote!) Towards the end of the year, we will reassess the return to the office, and hope to have the Director, UI/UX Design join us on-site when they feel comfortable doing so.
Responsibilities include:
Strategic
Understanding the "why" of an experience.
Creating a vision of desired outcomes for customers, and ultimately, the business.
Championing the value of UX across BuildingLink, partnering across the product team to drive the overall user experience.
Operational
Driving product direction collaboratively, from planning and prototyping to delivering business outcomes.
Providing constructive collaboration and critiques for individual and team growth.
Coaching direct reports to expand their skill sets and to go outside their comfort zones, empowering them to learn continuously
Understanding how tech may impact design and creates (and collaborates) accordingly.
Synthesizing insights from qualitative and quantitative research, including usability testing, to inform design decisions.
Championing the power of interaction design to create products that enable the user to achieve their objectives in the best way possible.
Adopting and driving an intuitive user interface and high usability across BuildingLink products globally.
Leading a team of designers who incorporate feedback from customers and internal stakeholders to create an ideal user experience
Requirements
About You
5+ years preferred experience as a hands-on UX/Product Designer.
2+ years preferred experience as a leader of product designers.
Ability to lead and inspire others, with demonstrable experience of having influenced cross-functional peers and executives across a business to drive results.
Strong foundations in user experience and user research, and the ability to uplevel a team of designers in these areas.
Equally excited about iterative enhancements of a legacy product and creating new solutions that will solve customer problems.
Has a growth mindset and encourages others toward the same. Our team moves fast, and there's always something to learn.
Has an eye for detail, and ability to get to the root of the problem with a customer-centric lens.
Strong communication and collaboration skills, especially in influencing and partnering across the organization.
Deeply rooted in user research and empathy, including a thorough understanding of methodologies used to develop customer empathy and validate product concepts.
Passionate about reducing friction with context, structure, and flow.
Experience with SaaS or complex enterprise applications.
Strong execution skills and a willingness to roll up your sleeves, with experience in modern tools such as Sketch, Figma, InVision, and Miro.
Knowledge of service design principles, such as customer journey mapping.
Experience overseeing and implementing a design system from the ground up.
Prior experience in real estate technology and property management is a plus.
Live near NYC, or willing to relocate preferred
Benefits
What BuildingLink Can Offer You
BuildingLink is a multi-generational, family-owned and operated company with the curiosity, energy, and entrepreneurial spirit of a startup! At BuildingLink, you're more than just an employee, we literally adopt you and tell everyone you're our really cool cousin. Just kidding… sort of, but here's what we offer:
Dough: Competitive Salary
Life & Work Balance: Paid Parental Leave, Bereavement Leave
R&R: Flexible PTO, Birthday Holiday, Summer Fridays, Work Anniversary Travel Bonus
Health is Wealth: Medical, Dental, & Vision benefits, Company sponsored HRA, Gym Reimbursement, Healthcare Concierge Service
Planning for the Future: 401k with 4% matching
An Awesome Culture: Team Outings & Company Events, Holiday Parties, Friendly Office Competitions, Weekly Lunch, Unlimited Snacks/Coffee
Lifelong Learning: Professional Development Opportunities (like, limitless)
Other Things: Commuter Benefits
About Us
BuildingLink is an industry leading property management technology used by over 5,000 high-rise residential communities globally. As an industry pioneer and leading innovator, our solutions, service, and people have made us one of the most recognized and respected technology providers among property managers and staff, condo/coop boards, and landlords. Our roadmap is packed with new and exciting initiatives to help buildings run even better. Resident lifestyle, voice assistant with our Amazon Alexa Skill; Ledger for simplified property management accounting, more platform integrations, and IoT sensor solutions to target and solve buildings' operational headaches are just a few of the key initiatives we have in the pipeline. So, if you're looking to work for a dynamic and successful company that cares deeply for both its customers and employees, please apply!
Check out our website to learn more! https://www.buildinglink.com
BuildingLink is an equal opportunity employer to all persons regardless of age, color, national origin, citizenship status, disability, race, religion, gender, sex, sexual orientation, gender identity and/or expression, genetic information, marital status, veteran status, or any other protected class by federal, state or local law.
Apply for this job
Tell a friend