UX Designer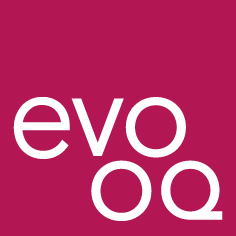 Evooq
Evooq is a Swiss investment and technology partner of banks, independent asset managers and pension funds. Active in the market since 2011, Evooq's portfolio of solutions has been developed to empower advisors - from derivative financial instruments to risk intelligence, investment advisory and monitoring tools and more. To date, clients of leading financial institutions have utilized Evooq's products in the Swiss, EU and Asian markets. 
We are a human sized company focused on delivering innovative software products that change how wealth management services are delivered to clients. 
We are looking for smart, pragmatic, clear communicators who like to solve problems with original thinking, drive features, and are able to work as part of an agile and cross-functional team in order to make us collectively stronger. 
As there is lots of impactful design work ahead, we are looking for two UX designers to join our team (one position open in Lausanne,  another in Zurich).
What you will do:
Within a product team, you will lead user interface and interaction design for one of our products, in close partnership with the product owner and the developers.
Depending on the goals, you will : 
-Lead design workshops
-Design user interfaces and prototype workflows  
As part of the Evooq UX design team, you will also actively contribute to Evooq's design system and help scaling UX design across applications.   
What you will bring:
What is essential:
-You understand the specifics of UX design in the software industry, and feel comfortable to organize your work by yourself.
-You also embrace collaborative design versus designing on an island, and are proficient with a design tool (Figma is our pick). 
What we will appreciate:
You have a keen sense of aesthetic, and appetite to suggest and learn new methods and tools. A significant experience in user research will also be valued. 
 What's in it for you:
We value design as a key asset to our success.
You will collaborate with professionals from various disciplines in a flexible environment. 
Opportunities to learn, teach and experiment are part of the job, and there's lots of impactful design work ahead where you can make your mark. 
Why us:
-We advocate humility, curiosity and pragmatism
-We are always eager to learn new things and new technologies
-We foster employee empowerment and keep management functions and meetings to a minimum
-We offer numerous startup perks
-Flexible working hours / remote possible
How to apply:
Candidates must have or be eligible for a work permit in SwitzerlandFull-time positions, based in Lausanne and Zurich  Start the conversation by clicking "Apply now."
Apply for this job
Tell a friend