Product Designer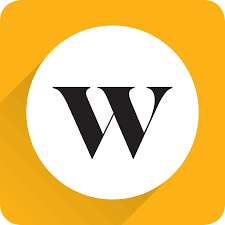 Wealthsimple
Wealthsimple is a financial services company on a mission to help everyone achieve financial freedom by providing products and advice that are accessible and affordable. Using smart technology, Wealthsimple takes financial services that are often confusing, opaque and expensive and makes them simple, transparent, and low-cost.
With over 1 million people using Wealthsimple products, we are the market leader in Canada, and we're fast growing in the US and UK. Our team is working together to build one of the most innovative fintech companies in the world and we're looking for talented people who want to help us move fast, ship often and make a huge impact. Join us on our mission to make financial services simple and affordable for everyone!
Product Design @ Wealthsimple:
We're a small, close-knit design team (there's 13 of us!). We're embedded on product teams so that we can be involved with projects from the get-go and work really closely with other disciplines at every stage of the process. We work purposefully and think big when it comes to our growth as a team and individuals. It's important to us that we have a collaborative and supportive environment to work in every day. Everyone here is encouraged to spend time with our users, and our empathy for them sets the bar really high for the products and experiences we create.
In this role, you'll have the opportunity to:
Collaborate closely with a multidisciplinary team of designers, content strategists, user researchers and product managers to solve complex and engaging problems
Balance business goals with our user experience values to inform product strategy
Work closely with engineering to implement and refine your designs
Champion consistent experiences across platforms and contribute to our design system
We're looking for someone who:
Uses research and data to inform their designs, advocating for our users out of a deep empathy for them
Brings 3+ years experience coupled with a strong understanding of the entire design process including user research, information architecture, wireframing and prototyping
Has strong skills and practical experience with the tools of the trade (we use Figma!)
Is able to clearly and effectively articulate the thinking behind their work
Is confident managing and presenting their work to stakeholders
Can execute on beautiful visual design as well as strategic UX thinking
Values open communication, working on an exceptionally transparent team and is comfortable collaborating with remote team members! 
Brings some experience working on consumer-facing apps or products and working with design systems at scale
If you're excited to be part of Wealthsimple's mission and the impact we can have on the world, send us a few portfolio pieces or case studies (along with your resume!) that demonstrate:
Your ability to produce polished and well-thought-out experiences
Your growth and learnings throughout the project
Your design process and how you collaborate with other disciplines
At Wealthsimple, we embrace difference. We believe that getting to the best outcomes requires diverse perspectives and backgrounds. We create space where all voices can be heard so that we can all do our life's best work. We're committed to openness, curiosity and creating an inclusive culture as we know that diverse teams build better products and generate better ideas. We strongly encourage applications from everyone regardless of race, religion, colour, national origin, gender, sexual orientation, age, marital status, or disability status.
Wealthsimple provides an accessible candidate experience. If you need any accommodations or adjustments throughout the interview process and beyond, please let us know.
Apply for this job
Tell a friend