UX Research Consultant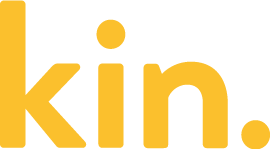 Kin Insurance
About Kin
Notice: Due to the current circumstances of the COVID-19 pandemic, Kin Insurance has shifted to a remote workforce. While we hope to return to the office sometime soon, our priority is to maintain safe and healthy working conditions for our staff. For that reason, we will continue to operate, interview, and
hire
on a remote basis until further notice.
Kin Insurance exists to change home insurance from what it is to what it should be. We do this by applying data science and analytics to make decisions, automation to reduce redundancies and unnecessary costs, and innovative thinking to change the way customers interact with and get value from their home insurance provider. We do this because we wholeheartedly believe that customers deserve better from their insurance. 
Currently four years old, Kin began with the notion that technology could improve our industry, so we started by researching the most important part of our business: the customer. After building our platform from the ground up, we launched the Kin Interninsurance Network, a customer-owned carrier in Florida. By applying our vision for a data-driven, technology-forward insurance company, we are able to offer customers affordable insurance in a straightforward, simplified approach. In 2020, Kin is continuing to grow in Florida while expanding into other states. 
While our approach to home insurance makes us a unique business, the people and culture at Kin are what make us special. We are problem solvers, collaborators, builders, and empathizers who care about one another and have a passion for creating positive change. We each bring a diverse array of experience to Kin that fuels a passion for learning and growth that we foster as a company. 
Kin is looking for a
UX Research
Consultant to join us for a 3-month contract (possibly longer) to work with our UI/UX, Product, Dev, and Marketing teams on several ongoing and upcoming initiatives.
I've got the skills...but do I have the necessary ones?
3+ years of UX research experience designing usable experiences
Experience running design-focused exercises and studies such as: usability studies, preference tests, tree tests, or card sorts
Experience running feedback sessions and creating product roadmaps
Ability to guide features and initiatives from kick-off to launch, defining what should be built, why, and how
Comfortable taking direction and considerations from fellow Designers and others cross-functionally.
Comfortable in Sketch and/or Figma as a design tool
Comfortable creating wireframes
Apply for this job
Tell a friend