Product Designer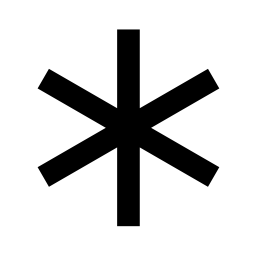 Arrival
ARRIVAL is a technology company making vehicles the way they should be - fully electric, digitally connected, and smart. By creating innovation in vehicle design and manufacturing, Arrival is accelerating autonomous and electric vehicle technology, by fusing AI with new forms of automotive engineering. We are working with some of the world's leading businesses and governments with the goal to re-define how cities look, think and feel. Our vehicles will be 100% built by robots and are autonomous-ready.
We have trials with the Royal Mail, UPS, DHL and many others. We supply the components to the first fully electric and driverless race-car and racing series, Roborace, and we supply components to Charge Cars and their brand-new electric Mustangs. Plus, we are recognised by LinkedIn as one of their Top Startups 2019: The 25 hottest UK companies to work for right now, as well as being the world's newest Unicorn with a €3 billion valuation.
Currently we are looking for a
Product Designer
for our factory layout generation service. It should help to define an ARRIVAL Microfactory by selecting necessary robotic or manual production/assembly cells, positioning them on the shop floor, defining internal logistics of the factory. This product should utilize generative design approaches to create most efficient layout options and validate them using internal logistics simulation. It should be also possible to simulate and inspect existing layouts.
Responsibilities:
Collaborate with manufacturing engineers, software developers and product owners from other teams;
Help make the factory design process clear and transparent for its users;
Design the product that will help to reduce significantly delivery costs and times of electric vehicles.
Expertise:
Over 3 years of product design experience, from the initial idea to a production solution;
A portfolio featuring examples of product design work;
Strong analytical skills and ability to formulate and document basic requirements to the product;
Experience in UI/UX design of web user interfaces for different platforms
Strong visual design skills;
Proficiency in modern prototyping tools for design layouts (experience with Figma, Sketch, Photoshop, Illustrator);
Experience creating navigation and page layout/templates, functional design, iconography, look and feel and style guides;
Strong typographic layout skills;
Ability to communicate efficiently with manufacturing engineers and software developers;
Self-motivating with an ability to hit deadlines and work independently;
Experience in creation of modern UI/UX products for the manufacturing  and knowledge of frontend development technologies (JavaScript, HTML, CSS, etc.) would be a plus.
What we offer:
Join the highly scientific-intensive culture;
Take part in developing a unique product;
The ability to choose technology stack and approaches;
Yearly educational budget – we support your ambitions to learn;
Flexible working environment – choose your working hours and equipment.
We'd love it if you have:
A hunger to learn.
A huge desire to achieve.
The ability to work in a fast moving meritocracy where every employee looks to constantly improve themselves and their company.
A career with Arrival will expose you to the bare bones of a highly ambitious and entrepreneurial technology company, so if you're interested in creating the future, not just talking about it, we'd love to hear from you.
Apply for this job
Tell a friend