Senior Product Designer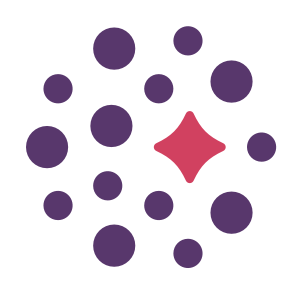 SocialChorus
SocialChorus is a platform for communicators. We help them become heroes within their organizations by giving them the tools and expertise they need to unify their enterprises. Companies thrive and win when all of their workers feel aligned, informed and supported. 
Joining SocialChorus means joining a movement to connect every worker. This movement has taken root and is evident in our world-class customer base and their millions of employees worldwide. Now we need your help. Ready to make a difference in the world?
We are currently seeking a Sr. Product Designer to help create the next generation of our award winning communications platform. If you want to push yourself, learning and teaching along the way, while building much more than a website, let's talk!


Requirements
Work through design problems from beginning to end: translating research insights into ideas that form disruptive new products and features, then designing the workflows and detailed interactions to realize them
Sketch and prototype ideas to quickly access viability, and design the fine grained details of interactions
Iterate based on feedback from the whole team
Work closely with engineers as they build and ship ideas
Own the success or failure of their design work and initiate design and engineering sprints to improve shipped work


Qualifications
You love the process of discovery, turning loose requirements into wireframes and prototypes to deepen the understanding of the problem being solved. 
Experience designing digital products and systems, not just websites. You have helped ship products
Experience designing experiences that people can access on any type of device: desktop, tablet, phone
An appreciation of the entire product development process, from problem solving through to detailed UI and visual design
The ability to create beautiful high-fidelity mockups of your designs using Sketch, Figma, etc
The ability to create prototypes to get feedback
Excellent communicator of design work and your rationale behind proposals
Excellent self starter who can deeply collaborate with engineers
Why SocialChorus?
Because you care. About people, the work you do, and the connections you make. Work is such a large part of life, it only makes sense to make it awesome. 
If you want to engage brilliant minds in a true start-up environment where ideas are rewarded regardless of who they come from, join us. This is a rapidly changing space so if you thrive on ambiguity, are hungry for a challenge, and have the guts to speak your mind it could be a perfect fit. 
Come for the challenges, come for the people, and the unlimited PTO, health benefits, 401k plan, casual and friendly environment, and a leadership team who truly believes in your growth both professionally and personally will keep you here
Apply for this job
Tell a friend