Product Designer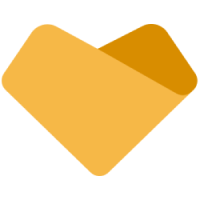 Loved
Loved is a San Francisco based financial-technology company helping kids and families to buy stocks, grow savings and build financial understanding via its iOS, Android and web apps.
We are on a mission to uplift the potential of every American child by building understanding of money, finance and investing, to encourage saving for the future, sensible spending and life success via financial empowerment. This is the reason we exist, why we love our work and why we work so hard towards the success of our mission.
Our fast-growing and driven team operates at our office locations in San Francisco and Gurgaon, and increasingly remotely.
Loved has an exciting opportunity for someone to join the Gurgaon office of Loved as a Product Designer.
The Role
We are
hiring
a Product Designer to work on our iOS, Android and web apps, along with various marketing assets, to drive intelligent interfaces and beautiful designs for our customers.
As a Product Designer, you will be responsible for the holistic product user experience. You will work closely with the company's founder to lead the product's design vision. You will translate product vision and customer insights into a user experience and user interface for a seamless and impactful customer experience.
The Work:
Listen to our users and understand their product preferences and pain points.
Lead design projects across research, user experience and user interface design.
Work closely with engineering to develop fantastic customer experiences and ensure proper implementation of designs.
Ensuring designs drive key business metrics in a sustainable manner.
Build and maintain style guide systems to allow our company design to scale as we grow.
The Requirements:
5 years of design experience building great consumer products.
Impressive portfolio that reflects thoughtful design.
A thorough understanding of UX/UI, Design Thinking and Agile methods.
Expert with design tools (at Loved we prefer Figma).
Wireframing and prototyping experience.
Effective communication skills.
About us
Loved is venture backed by
Tim Connors, PivotNorth Capital
and is a team of approximately 15 people. We look for team members that combine intelligence, experience, drive and enthusiasm for our mission. We always are seeking to improve our working environment and culture, and look for team members that are a good fit for our team. We are an equal opportunity workplace.
Apply for this job
Tell a friend