UX Designer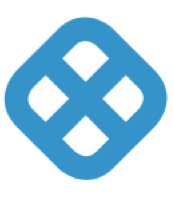 Harness
Harness is a rapidly growing startup that is disrupting the software delivery market. We are building an intelligent software delivery platform that enables engineers to deliver software faster, with higher quality, and less effort. The Harness Software Delivery Platform includes Continuous Integration, Continuous Delivery, Continuous Efficiency, Continuous Verification, and Continuous Features. The platform is designed to help companies accelerate their cloud initiatives as well as their adoption of containers and orchestration tools like Kubernetes and Amazon ECS.
Harness is led by technologist and entrepreneur, Jyoti Bansal, who founded AppDynamics and sold it to Cisco for $3.7 Billion. We're backed with $60M Series-B funding from top-tier VC firms Menlo Ventures, IVP, GV (formerly Google Ventures), and ServiceNow Ventures.
You will help define the future of Harness product experiences. You can envision the complex UX landscape of CI/CD and can craft an unrivaled experience for our customers while you inspire teams around you to reach higher standards. You are opinionated - your instincts sharpened by your years of designing for complex domains, and you ship world-class products. And yet you remain curious, you learn from customers, experts around you and you pursue excellence in product design.
In this role, you will apply your skills in design and negotiations to guide research, design processes and go from idea to product design specifications. You'll collaborate with other members on the UX team, Product Management, Engineering and Customer Success teams. You will conduct customer research, evaluate the usability of existing products in the CI/CD ecosystem to better define simpler solutions. Our team is growing, and you will find yourself wearing multiple hats - designer, researcher, product manager and evangelist. And your role doesn't end with product design, you get to own the outcome following up with customers post launch; you'll measure impact and continuously improve the quality of Harness as experienced by customers.
KEY RESPONSIBILITIES
Provide design leadership, guidance and mentorship for UX projects
Lead by example  - solve problems, communicate what is being solved and inspire the organization through the design solution
Deliver a UX vision that can be achieved by iterative updates over time
Build strong relationships with our leaders within the organization and our customers
ABOUT YOU
We seek someone who has shipped world class products in the enterprise space - who has seen the product through multiple releases and managed to bring about remarkable improvements through the product lifecycle.
You'll have: 
An online portfolio demonstrating excellence in thought and execution
BA/BS in a design discipline
8+ years of experience including 5+ years working in an enterprise environment; or any combination of education and experience which would provide an equivalent background. Master's degree preferred.
Commitment to exquisite craftsmanship
Enthusiasm and positive energy (bring it!)
If this sounds like you, and you would like to join a hard working team of design professionals committed to shaping the world of software delivery as a service - then reach out, share some of your work, show us something new and let's speak.
WHAT YOU WILL HAVE AT HARNESS
Competitive salary and early stage stock options
Comprehensive healthcare benefits
Flexible Spending Account (FSA)
Commuter benefits
Unlimited snacks and drinks
Employee Assistance Program (EAP)
Paid Time Off and Parental Leave
Monthly, quarterly and annual social and team building events
Remote office stipend
A great team who will fight beside you to accomplish your goals
All qualified applicants will receive consideration for employment without regard to race, color, religion, sex or national origin.
Apply for this job
Tell a friend