Senior Product Designer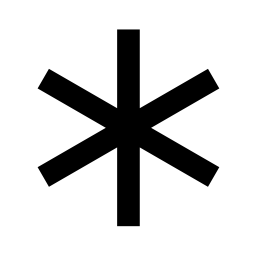 Arrival
ARRIVAL is a technology company making vehicles the way they should be - fully electric, digitally connected, and smart. By creating innovation in vehicle design and manufacturing, Arrival is accelerating autonomous and electric vehicle technology, by fusing AI with new forms of automotive engineering. We are working with some of the world's leading businesses and governments with the goal to re-define how cities look, think and feel. Our vehicles will be 100% built by robots within our microfactories globally. 
We are recognised by LinkedIn as 2020's number 1 start-up in the UK
for as well as being one the world's newest Unicorns with a £5 billion valuation.
Arrival Digital is responsible for production of all digital services related to our "device on wheels" (HMI, smartphones, laptops and desktops). We strive to create the best user experience at every touch point.
Data Studio is a part of Arrival Digital helps Arrival employees to improve their work process using data. It's a intuitive tool that helps to work with Data storage. It enables humans to create and discover the digital world for their work needs 
What you will do
Expert analysis of services, communication channels and user interfaces of the company, competitive, global and industry experience in order to identify areas for the development of user interface design.
Designing customer journey maps, user stories and usage scenarios of products and services to discover and define user tasks, pains and gains.
Liaising with product manager and clients to determine their requirements, managing client proposals from briefing to design and production.
Developing concepts, rough drafts, graphics and layouts for websites and applications.
Designing user interfaces at wireframes and graphic design level, creating interactive prototypes in collaboration with product managers and the development team.
Designing the content of user interfaces and collaborating with the editor and the project team to bring it to the target state.
Reviewing and adjusting designs based on the outcome of UX research and usability tests.
Participation in the creation of and iterative development of a design system for digital channels of interaction with our users.
Skills & Requirements
Appreciation for the user: Deeply understanding and designing for the needs of the audience.
Knowledge: Expertise in design principles and strong understanding of UX design, information hierarchy, user-flow, and typography.
Technology: Experience in designing UX and UI for both desktop and mobile.
Experience: Outstanding portfolio of work that shows strong user-centered and visual design capabilities across a range of different projects.
Theory: An understanding of visual design theory (e.g., typography, color theory, composition, iconography, etc.) and analog visual communication skills (e.g., sketching).Software: Advanced prototyping skills and experience using Adobe software, Sketch and Figma etc.
Design Process: Good understanding of information architecture, workflows, concept development and interaction design.
Experimentation: Experience in translating user research and usability test findings into iterative product solutions.
What we offer
To join highly scientific-intensive culture and take part in developing the unique product.
Flexible working environment - choose your working hours and equipment.
28 days' paid annual leave per year.
Medical Insurance from the first week of work.
Compensation for sports and English lessons.
Breakfast, soft drinks, juices, snacks in Office.
Latest technology to do your impactful work with. 
At Arrival we want all of our employees to feel comfortable bringing their passion, creativity and individuality to work. We value all cultures, backgrounds and experiences, as we truly believe that diversity drives innovation. Join our mission for Zero-emission solutions for cities. Human-centred, intelligent design - to revitalise public transportation!
Apply for this job
Tell a friend