UX Strategist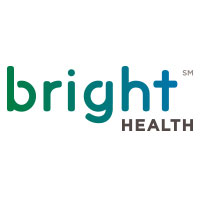 Bright Health
As a UX Strategist, you identify and set product design strategy through
user research
and customer empathy, envision complex UX ecosystems, and inspire product teams to push the boundaries of what's possible. You possess a clear vision of the future of user experience and have the courage to pursue forward-thinking design.
In this role, you will apply your passion for the brand, craft, and design fidelity to guide research, design processes, and collaborate with product owners and engineering teams to create innovative end-to-end experiences across the Bright Health ecosystem.
YOUR RESPONSIBILITIES
Create and maintain an end-to-end experience vision for plan members and medical providers using the Bright Health ecosystem.
Build strong relationships and operating rhythms with leaders inside and outside their core product team to efficiently envision user experiences that are cohesive, inclusive, and well-informed.
Develop a deep empathy for health plan members and medical providers while rapidly learning the intricacies of the health insurance industry.
Lead user interviews and testing to gain key insight to improve our products and deliver innovative new solutions.
innovative new solutions. 15
5. Advocate for users in a fast-paced product climate, imparting day-to-day design leadership that fosters a shared understanding of the user-centric intersection between design, product, and engineering.
EDUCATION, TRAINING, AND PROFESSIONAL EXPERIENCE
Bachelor's degree or four or more years of work experience.
Two or more years of relevant work experience.
Expertise in synthesizing and translating lots of information and/or data into cohesive and concise thoughts and plans. Articulating problems and solutions clearly to bring unity to teams.
Comfort working independently, with some guidance.
Insatiable curiosity and passion about uncovering human truths, choices, and behaviors.
Comfortable speaking and presenting to various audiences including C-Level executives.
Excellent writing, interpersonal, communication, and presentation skills.
Impeccable attention to detail and strong problem-solving, conceptual, and brainstorming skills.
Ability to think outside the box and provide innovative alternatives to project, product, service or process related solutions as necessary.
Proven experience in various types of user/customer research, user testing and analysis, insights generation, touchpoint/ journey mapping, workshop design and management, developing sketches/ low fidelity wireframes for digital prototypes, products, and or services.
ABOUT US
At Bright Health, we brought together the brightest minds from the health care industry and consumer technology and together we created Bright Health: a new, brighter approach to healthcare, built for individuals. Our plans are easy to manage, personalized and more affordable, giving people the quality care they deserve. Through our exclusive care partnerships with leading health systems in local communities we are reshaping how people and physicians achieve better health together.
We're Making Healthcare Right. Together. 
We've won some fun awards like: 
Great Places to Work
, 
Modern Healthcare
, 
Forbes
, etc. But more than anything, we're a group of people who are really dedicated to our mission in healthcare. Come join our growing team!
As an Equal Opportunity Employer, we welcome and employ a diverse employee group committed to meeting the needs of Bright Health, our consumers, and the communities we serve. All qualified applicants will receive consideration for employment without regard to race, color, religion, sex, age, national origin, protected veteran status, disability status, sexual orientation, gender identity or expression, marital status, genetic information, or any other characteristic protected by law.
BRIGHT ON!
Apply for this job
Tell a friend