UX Researcher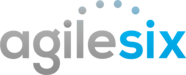 Agile Six Applications
Agile Six is a remote-first company that works shoulder-to-shoulder with federal agencies to find innovative, human-centered solutions to improve healthcare access and quality, increase access to benefits for Veterans, and enhance digital services across the government. We are an intrinsically motivated team of creatives, delivery managers, developers, researchers, and subject matter experts that guide our clients using agile methodologies and human-centered design to transform government to better serve citizens. At Agile Six, we know that's our company's purpose; and we can only achieve it by supporting a culture where talented people feel valued, empowered, and love to come to work.
If you need assistance or reasonable accommodation in applying for any of these positions, please reach out to careers@agile6.com. We want to ensure you have the ability to apply for any position at Agile Six and are happy to assist with your application.
This is a remote, full time position. The position will close on December 4th. 
Description
Agile Six is looking for a talented user experience designer to join a top-tier, remote, self-driven agile team that includes designers, content strategists, researchers and engineers. Your first project will be to assist in iteratively improving upon an adaptable VA-owned and developed process improvement software that allows VA users to digitize existing business processes. This project exists within the VA's Innovation Portfolio.
The 'day to day' for you would be to -
Help plan and conduct research using a variety of methods such as: light-weight ethnography, task analysis, usability testing, and data analytics
Identify and prioritize user needs and goals, knowledge, and limitations
Develop research findings to inform improvements to the process, policy, services, and interactions
Define and report success metrics for user performance and satisfaction
Advocate for user research with stakeholders and team members across a range of disciplines, and across multiple teams and organizations
Support the creation and refinement of user stories in Github, help the Product Owner (PO) refine acceptance criteria, and provide supporting visual assets as guidance
Work as part of a distributed/remote cross-functional team
We're looking for a person who -
Is driven by an empathetic understanding of people and user needs
Has hands-on experience planning and integrating a range of user research methods, including but not limited to user interviews, surveys, usability testing, and web analytics
Enjoys transforming data and findings into actionable, plain language recommendations, with visualizations, and research artifacts that capture and convey insights (e.g., journey maps, personas, wireframes, task flows, prototypes)
Has experience working collaboratively on an Agile team
Is highly resourceful, reliable, and detail-oriented
Thinks strategically around trade-offs and short term vs. long term benefits
Builds and forms strong relationships with the internal team and external partners
Is adaptive, empathetic, collaborative and holds a positive mindset
Possesses excellent written and verbal communication skills, technical and otherwise
Is self directed in an often ambiguous environment
Minimum qualifications that you bring -
At least two years of experience conducting UX research
Hands-on experience with qualitative and quantitative research
A portfolio illustrating your process, research deliverables, and outcomes.
It would be a benefit if you also brought these to the table -
Experience working with government agencies
U.S. Veteran
Sixer Benefits
The salary for this position is $75,000 - $90,000 / year
Work/life balance and flexibility
Competitive salary
Profit sharing
401K matching
Medical, dental, and vision insurance
Generous paid time off
Paid federal holidays and Juneteenth off
Company supplied laptop
Certification assistance
Professional development budget
We believe that strong teams start with exceptional talent, but ultimately thrive on collaboration and trust. At Agile Six you'll frequently hear the phrase "Got Your Six." Your 6 o'clock position refers to your back -- where you are most vulnerable. When we say we've "Got Your Six," it means we've got your back. This foundation of trust is built into the DNA of Agile Six. When our clients and our team collaborate and work together within a tight circle of trust, truly great solutions emerge.
Agile Six Applications, Inc. is an Equal Opportunity Employer. All qualified applicants will receive consideration for employment without regard to race, color, national origin, ancestry, sex, sexual orientation, gender identity or expression, religion, age, pregnancy, disability, work-related injury, covered veteran status, political ideology, marital status, or any other factor that the law protects from employment discrimination.
Note: We participate in E-Verify. Upon hire, we will provide the federal government with your Form I-9 information to confirm that you are authorized to work in the U.S. This role is required to work from the contiguous United States.
Apply for this job
Tell a friend