User Experience Researcher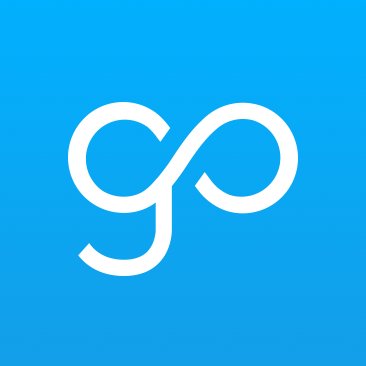 GoCanvas
We are looking for a talented User Experience Researcher who will learn about our customers and prospects, their behaviors, and influence changes in our product and website from those learnings. The user experience researcher will be responsible for all parts of the UX research process including planning, recruiting criteria and recruiting or overseeing recruiters, executing, analyzing, synthesizing, and creating actionable insights and conclusions from the research. The successful candidate will have a background in practicing user experience research methods including, but not limited to remote usability testing, in-depth interviews, diary studies, and ethnographic research. This role will work cross-functionally with teams such as User Experience, Product Management, Engineering, Marketing, Growth Strategy to understand our customers and share out actionable insights that others can leverage in their daily work. 
Your most important initiatives:
Collaborate with user experience, product management, and marketing teams to plan, conduct, and analyze usability testing sessions to improve the user experience and usability

Partner with the growth strategy team to complete research, such as in depth interviews, to understand industries more deeply and identify future product directions

Research, define, and maintain user personas, user mental models, etc.

Identify trends in learnings from customers to provide input to the product roadmap and company direction

Contribute to and manage the research repository at GoCanvas (we use Dovetail)

Work and manage vendors to fill gaps in capabilities such as recruiting or international studies

Assume primary responsibility to see research through from planning stages to analysis, ending with clear recommendations for stakeholders

Ensuring that you are utilizing the appropriate methods to answer key questions for  stakeholders (e.g., when to use qualitative, quantitative, and which methods of each.)
What you bring:
A bachelor's or above in Human Factors Psychology, HCI, Applied Experimental Psychology, User Experience, Anthropology, or other related fields, or equivalent experience

3+ years of experience conducting research on digital products

Experience with a variety of methods including, but not limited to:

Usability testing (in person and remote)

In depth interviews

Diary studies

Ethnographic / field studies 

Surveys & questionnaires

Jobs to Be Done (JTBD)

Exploratory research

Expert reviews

Excellent ability to communicate insights and recommendations via written presentations to various constituencies from peers to the executive level

Familiarity and experience with survey research, including survey design, questionnaire development, sampling, and analysis

End-to-end experience with all aspects of research (study design, recruiting, moderation, analysis, reporting)

A strong portfolio demonstrating past work experience and deliverables (e.g., study plans, reports)

Previous experience building and sharing a body of knowledge from a variety of studies over time
So, What's GoCanvas?
GoCanvas is a mobile platform that makes it simple for businesses to automate how work is done, replacing outdated processes and expensive paperwork. The GoCanvas App works on smartphones and tablets, helping companies easily collect information across their organization, share it instantly with others and gain real-time insight on their business operations. GoCanvas can be easily customized by all types of businesses to empower their workforce, unleashing the value in data across the organization to help better connect with colleagues and engage more effectively with customers. Automating millions of workplace activities for well-known brands like Pepsi, Honda, and Red Bull means there's a good chance you have been around someone using GoCanvas in the past 24 hours, making us one of the fastest growing mobile platforms in the world!
Our recent achievements as an organization include but are not limited to: being named by Deloitte as one of the "Fast 500 Technology Companies"  in both 2017 and 2018, coming in at #261 in 2018 for 331% company growth! We are also celebrating our second year in a row winning Best in Biz Awards; Gold for "Fastest Growing Company" and Silver for the "Best Places to Work", the 2018 and 2019 "DCA Live Red Hot Companies", and last but definitely not least as one of the Best Places to Work in 2019 by Inc Magazine, The Washingtonian, and The Washington Business Journal!
Everyone, from top-ranking executives to newly-hired employees, is passionate about helping businesses function better with technology. The team has attained what few can by successfully blending a driven and fast-paced workforce with an open, supportive attitude that has contributed much to the company's overall growth.
We're on a mission to continue fostering an amazing culture for people who like to make an impact and enjoy collaborating!
What GoCanvas Brings
We believe hiring the right people is THE most important thing we do. We take our company values seriously and look for these traits in everyone we hire: Empathy, Innovation, Authenticity, Impactful, Team Player and Cheeky/Fun Loving. We believe in giving people the freedom to get things done, but that they should also have accountability for their key metrics, think and act like owners of our business and be able to work in a flat organizational structure. We provide an environment that allows for innovation and creativity as well as a chance for highly motivated individuals to have fun at work.
Based in Reston, Virginia, we have an amazing open office with unlimited snacks, free drinks, and collaboration areas. To better help us revolutionize how work gets done around the globe, we also have offices in London and Sydney. You can learn more about recent activities on our blog updates and our cultural values on our CEO blog.
While we believe culture trumps perks, we are proud to provide a comprehensive benefits package designed to meet our team members' needs.
Competitive Compensation

Entrepreneurial Vacation Policy (sometimes known as unlimited vacation)

13 Company-Paid Holidays, which include GoCanvas Birthday and National Innovators Day. 

An ideal Reston Town Center location with an abundance of FREE covered parking, dozens of restaurants, 45 retail stores, a movie theater, outdoor concerts, all within walking distance of the office

Company-Subsidized healthy lunches

Medical Insurance, where the Employee Only level of coverage is free!

Dental and Vision Insurance

Health Savings Account depending upon your medical plan selection

Basic Term Life Insurance and Personal Accident Insurance

Voluntary Life Insurance

Short and Long-Term Disability

401k plan with employer match

Pet Insurance

Commuter Benefits

Parental Leave
We are an equal opportunity employer and value diversity at our company. We do not discriminate on the basis of race, religion, color, national origin, gender, sexual orientation, age, marital status, veteran status, or disability status. We are committed to building a team that represents a variety of backgrounds, perspectives, and skills. The more inclusive we are, the better our work will be.
We are interested in every qualified candidate who is eligible to work in the United States. However, we are not able to sponsor visas.
No 3rd party recruiting firms submitting candidates from job sites.
Apply for this job
Tell a friend