User Experience Designer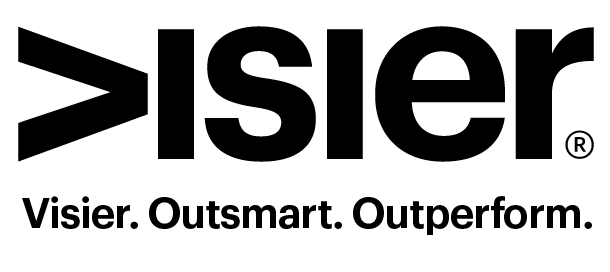 Visier Solutions
As a User Experience (UX) Designer Co-op at Visier, you will help define the user experience of our products.
Our co-op experience is unique and designed to prepare you for professional success. Our ultimate goal is to give you the mentorship, training and work experience you need to start your career, and then
hire
you after you graduate or when you complete your internship. Our conversion rate is high and it's how we prefer to hire! 
If you are passionate about design and are looking for an opportunity to practice your skills in a fast-paced, creative and innovative environment, apply for this unique opportunity today and start growing your skills as a
UX Designer
at Visier! You will work directly with our world-class design and development team and your mentor to define and create workflows, wireframes, prototypes, and finally, pixel perfect designs. We are currently recruiting for a January 2021 start date for an 8-month work term. This will primarily be a remote-based co-op term. 
What you'll be doing...
Collaborate with Product and Solution Managers to define goals and requirements for projects
Create new workflows or improve existing workflows in varying levels of fidelity to address those goals and requirements
Occasionally, work without requirements, exploring new areas for value creation and creating a vision for the future of our solutions



What you'll bring to the table...
UX background and familiarity with the latest trends and patterns in desktop and mobile design
Knowledge in one of the following areas is advantageous:
User interface conventions and UI pattern driven design
Wireframe prototyping and creating high-fidelity mock-ups
User-centric design methodologies, including user testing
Analytics software and data visualization design
Expertise with Adobe Illustrator and Sketch is a must-have
Experience with motion design and tools such as Adobe After Effects and Principle an asset
Self-starter with excellent attention to detail and a passion for creating innovative, usable, and beautiful software! 
Working towards (or recently completed) a design, computer science, or engineering degree 
User Interface Design or UX courses are a must-have
You are passionate about design & UX
You are committed to learning
You seek to simplify complexity
You roll up your sleeves and work hard
Perks?
We know a thing or two about those… and so, we're hooking you up! You'll be working remotely with optional office use in our trendy Yaletown office (when we re-open), free virtual yoga classes, gym access upon registration, a buddy/mentor assigned to you, ongoing professional development, paid vacation, paid volunteer days, and access to packed interactive employee event calendar full of Happy Hours, workshops, competitions, games & tournaments & more...oh and SWAG! Lot's of swag.
Apply for this job
Tell a friend