UX Researcher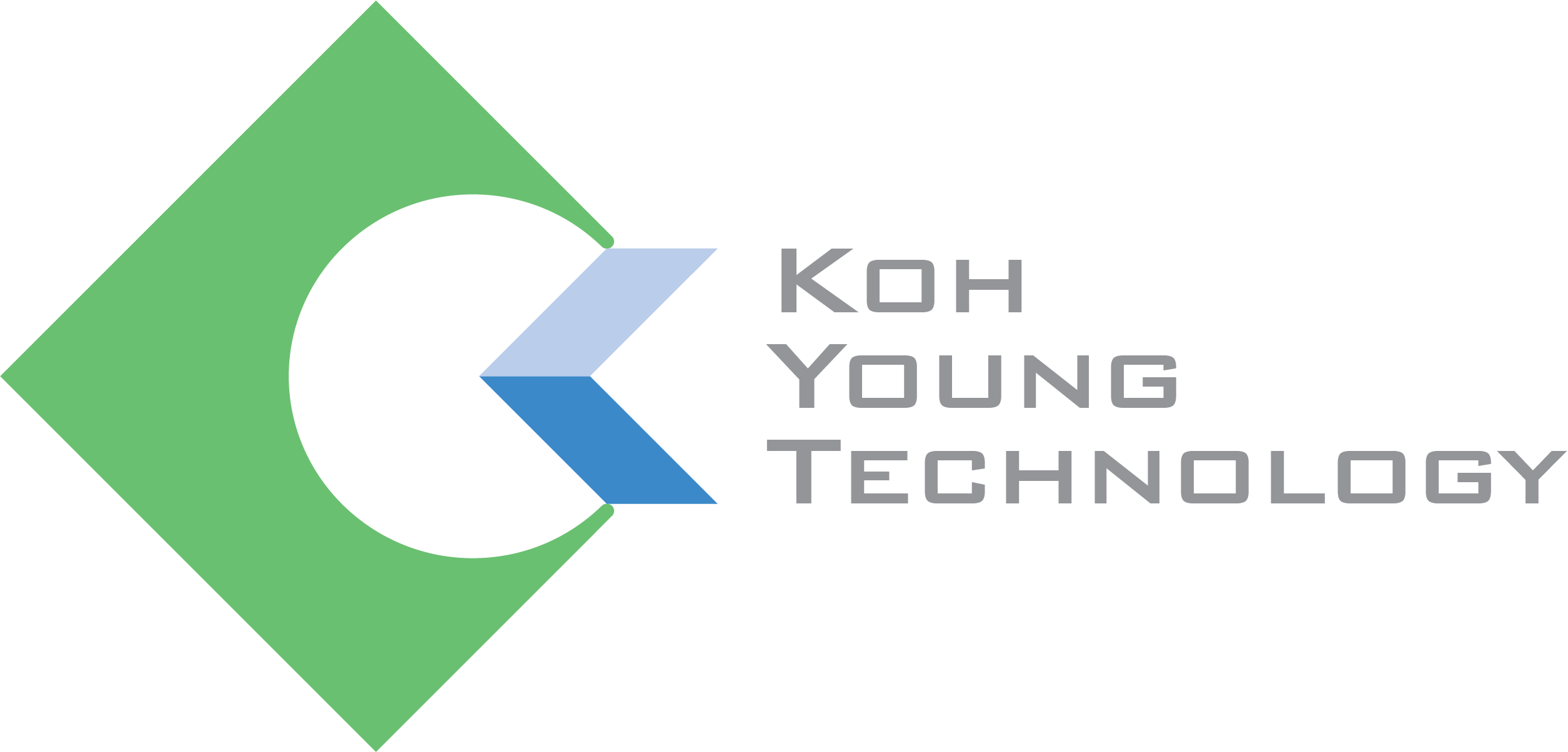 Koh Young Technology
Koh Young Technology
Koh Young Technology, founded in 2002 in Seoul, South Korea, is the world leader in 3D measurement and inspection technology used in the production of micro-electronics assemblies. Using patented 3D technology, Koh Young provides best-in-class products in Solder Paste Inspection(SPI) and Automated Optical Inspection(AOI) for electronics manufacturers worldwide.
Koh Young has been collaborating with top medical schools and hospitals in the US, Korea, and Japan to develop innovative neurosurgical robot system. With the core technologies developed in-house and the innovation in accuracy, Koh Young is expected to deliver a breakthrough in the field of neurosurgical robots.
Koh Young America (KYA)
Located in Duluth, GA, Koh Young America has been serving business partners in North America with sales and technical support since 2010. In addition to KYA's sales and support for North America, Koh Young Research America was established in 2016 in San Diego, CA as a Research & Development hub for artificial intelligence and deep learning technologies.
In this exciting role, you will work together with UX team in South Korea and hold the responsibility in executing usability engineering and developing human factors design guidelines for our neurosurgery robot, Kymero. You are also expected to design user experience of medical software and support FDA deliverables as well as participating in risk management review board.
Kymero provides robotic solution for stereotactic surgery with increased probability of successive operations by applying an optimized operation process. It also features highly accurate and reliable 3D vision sensor-base guide system and improves surgical satisfaction through structural stability of the guide system.
Your responsibilities include the following but not limited to
Execute usability engineering to ensure usability quality to be viable in market.
Ensure usability quality to be acceptable in market.
Design, execute, and document usability evaluation activities, including usability test, user interview, heuristic evaluation, usability audit, benchmarking, and observation.
Develop human factors design guidelines for hardware design.
Analyze human body capabilities by conducting postural evaluation, biomechanical assessment, anthropometric analysis, and human factors literature reviews.
Collaborate with cross-functional teams to provide evidence-based guidelines in order to improve usability quality of medical products.
Conduct user experience research.
Apply the user-centered design process to medical products.
Plan and execute user research to define user experience of medical products in consideration of a product scope and product development cycle.
Design user experience of medical software.
Ensure that user requirements and design requirements and incorporated into UX design.
Direct and design information architecture, task flow, and layouts of UX design.
Support the documentation of FDA deliverables required by IEC 62366-1 and ANSI/HE 75.
Communicate and document usability engineering files, including use specification, user interface specification, usability evaluation plan, and verification/validation test plan and report with FDA representative
Communicate with cross-functional teams to implement usability engineering.
Participate in Risk Management Review Board.
Deliver UX perspective opinions on the risk of the product.
Qualifications
Experience in obtaining approval of FDA for medical products
Fluent in Korean and/or English and have no difficulty in writing official documents in Korean and/or English.
Benefits
Health/Dental/Vision/Life Insurance at no employee premium (including dependent coverage)
401K retirement plan with 5% matching
Generous PTO and paid holidays
Apply for this job
Tell a friend