UI/UX Designer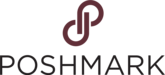 Poshmark
Do you have passion for design and would love to create an experience that would touch the lives of millions of people?
Poshmark is looking for a UI/UX Designer who has strong interest in design with attention to detail.
You will be working very closely with other designers, product managers and engineers to create world-class experiences for our community. As a member of the design team, your responsibilities will include user flows, visual design, feature development, prototyping and overseeing implementation for our mobile and web application.
Responsibilities:
Design flows and experiences that are incredibly simple and elegant.

You will work closely with Designers and Product Managers to come up with visuals for various screens and flows

Create solid and polished design for our Web and Mobile apps.

Deliver assets to engineers

Care about UI and design standards

Create well crafted, modern UI elements and components
6-Month Accomplishments:
Get familiar with Poshmark's ecosystem and tools

Contributing to Poshmark's feature and product design 

Have a good collaboration within the team. Also, with other teams like Product, Developers, QA. 

Should participate in design & feature discussions and provide valuable inputs to other Team members.
12-Month Accomplishments:
Drive feature design independently with help of Product Managers.

Provide ideas/changes to improve design and feature.
Desired Skills: 
2+ years of experience in UI/UX design on various web and mobile platforms.

Strong visual design skills with high attention to detail.

A solid understanding of how web and mobile applications work.

Experience using various design and prototyping tools (Adobe Creative Suite, Sketch, Figma, Invision, Principle).

Excellent written and verbal communication skills.

A self starter who needs minimal direction to get started.

Excellent collaborator who likes to work independently as well as in team settings.

Design experience in the ecommerce industry is a big plus.
Provide a link to a portfolio that showcases your work and your role on projects. 
Why Poshmark?
Poshmark is a leading social marketplace for new and secondhand style for women, men, kids, home, and more. By combining the human connection of physical shopping with the scale, ease, and selection benefits of ecommerce, Poshmark makes buying and selling simple, social, and fun. Its community of more than 70 million registered users across the U.S. and Canada is driving the future of commerce while promoting more sustainable consumption. For more information, please visit www.poshmark.com, and for company news and announcements, please visit investors.poshmark.com. You can also find Poshmark on Instagram, Facebook, Twitter, Pinterest, and YouTube.
About Us:
At Poshmark, we're constantly challenging the status quo and are looking for innovative and passionate people to help shape the future of Poshmark. We're disrupting the industry by combining social connections with e-commerce through data-driven solutions and the latest technology to optimize our platform. We're nothing without our amazing team who deliver an unparalleled social shopping experience to the millions of people we connect each day.
We built Poshmark around four core values:
1) Focus on People to create empowered communities that drive success;
2) Together we Grow to support each other to strive for our dreams;
3) Lead with Love to foster genuine connections built upon a foundation of respect; and
4) Embrace your Weirdness to accept and empower one another on their own unique journey.
We're invested in our team and community, working together to build an entirely new way to shop. That way, when we win, we all win together. Come help us build the most connected shopping experience ever.
Here's what we'll set you up with:
A team that is invested in your career growth and development
Competitive salary 
Company sponsored insurance 
Smartphone reimbursement
Work alongside world-class talent
Flexible vacation / paid time off policy
Parental leave
Healthy and exciting catered  lunches, snacks and beverages offered daily
Personal style encouraged (or not, whatever you're in to)
Fun company happy hours, parties, and offsite events
Poshmark is an Equal Opportunity Employer. We celebrate diversity and are committed to creating an inclusive environment for all employees.
Apply for this job
Tell a friend