Senior UX/UI Product Designer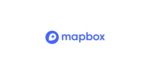 Mapbox
Our mission is to bring people closer to the things they need. To do this we're changing the way things move and we're starting with the people who move them.
We're relentlessly focused on building the best tools and technology to simplify the complexities of last-mile logistics. The road ahead is long and we need people from diverse backgrounds to help us realize a shared vision for the future. If you're willing to move fast and get things wrong while committed to working hard and getting better every day, come join us.
What You'll Do
As a Senior Product Designer, you will be responsible for setting the direction and designing multiple products across iOS, iPadOS, Android and web. In this role, you can expect to:
Participate in the entire lifecycle of our product development from insight to ideation and eventually implementation

Prototype interfaces and interactions that will drive adoption, engagement ease of use and joy

Be the visual communicator for your team: from user flow diagrams all the way to data flow diagrams, clarify concepts to help the rest of your team understand problems

Distill observations and feedback from user testing and user research sessions

Lead all aspects of the UI/UX design work, which you will own end-to-end

Work directly with engineers and product managers to develop and maintain design systems

Create intuitive interaction patterns for design coherence across multiple platforms and devices

Lead visual brand development and establish a unique and ownable visual aesthetic from which all products will be anchored

Execute and oversee ideas completely from concept, visual and prototype phases through to production

Work in close collaboration with our engineers to ensure excellence in build quality and overall design polish across releases

Partner with product managers, sales, and other stakeholders to deeply understand customer needs and solve customer problems elegantly with the products you build

Advocate and build support for your vision with other advisors across the company

Foster the design culture at Straightaway

Always advocate for the user
What We Believe are Important Traits for This Role
Experience in UX data analysis

Experience in being a team lead or a primary driver of the team

Proven experience designing products across multiple platforms including iOS, iPadOS, Android and web

Fluency in user centered storytelling and current design methods to frame your design explorations into a clear narrative

Track record of shipping user centered designs across products/services

Positive attitude and strength to see opportunity in moments of ambiguity

Comfortable being a self starter and driving momentum on the team

Expertise in visual/graphic design
What We Value
In addition to our core values, which are not unique to this position and are necessary for Straightaway leaders:
We value high-performing creative individuals who dig into problems and opportunities.

We believe in individuals being their whole selves at work. We commit to this through supportive health care, parental leave, flexibility for the things that come up in life, and innovating on how we think about supporting our people.

We emphasize an environment of teaching and learning to equip employees with the tools needed to be successful in their function and the company.

We strongly believe in the value of growing a diverse team and encourage people of all backgrounds, genders, ethnicities, abilities, and sexual orientations to apply
Completing this application requires you to provide personal data, such as your name and contact information, which is mandatory for Straightaway to process your application. 
Straightaway is an EEO Employer - Minority/Female/Veteran/Disabled/Sexual Orientation/Gender Identity
#LI-OT1 
Apply for this job
Tell a friend