Senior UX Designer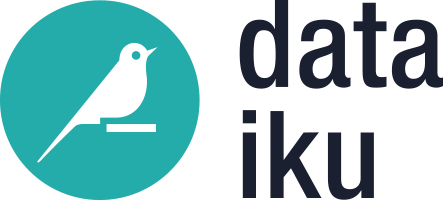 Dataiku
Dataiku allows enterprises to create value with their data in a human-centered way while breaking down silos and encouraging collaboration. One of the most unique characteristics of our product, Data Science Studio (DSS), is the breadth of its scope and the fact that it caters both to technical and non-technical users. Through DSS, we aim to empower people through data and democratize data science.
We're seeking a Senior User Experience Designer to join our product team, developers and designers in building our Data Science Platform. This role requires leadership in user research, experience design, usability and interaction design. The UX Designer will work closely with Product and Development teams based in Europe to understand business requirements, gather the best possible research, and create and promote standard and good practices for crafting our platform and features for our users. You'll inspire change at all stages of product development by delivering compelling, written, in-person and visual presentations on your findings. 
The Dataiku Data Science Platform ambition is to be the most ergonomic Data Science platform that address from citizen data science needs to full custom advanced analytics. At Dataiku, you will work with a unique team of Data Scientists, Developers, UX Designers, UX researchers and Product Managers. As part of this group, you will have the chance to view the full scope of what it takes to create a Professional Software that is both friendly and powerful.
What you'll do:
Design, run and analyze concept validation studies with a sample of users
Research consumer behaviors and expectations
Prepare and deliver compelling presentations of findings and recommendations for improvements to stakeholders at all levels
Translate UX recommendations and data-driven decisions for feature/function concepts into visual designs such as wireframes and prototypes
Create and test wireframes, user flows, low-fidelity prototypes
Negotiate requirements and designs with product managers, designers, and developers
Build and maintain style guides, and support teams during the development cycle.
Participate to the definition of our in-house design language to provide a unified set of UX and design rules
Research and stay current with trends in UX, design.
You are a good fit if you have:
Proficiency in design-related software (e.g., Figma, Miro, Sketch, Axure, Adobe Illustrator, Photoshop, etc).
At least 10 years of relevant UX design experience
Ability to communicate decision points and metrics in an articulate, actionable manner for technical and non-technical individuals at all levels.
Thorough understanding of design approaches, technologies, and tools (including journey maps, wireframes/click-throughs, dynamic prototypes, user flows, etc.)
Knowledge of the technology behind web development (HTML, CSS, JavaScript, etc.).
Portfolio featuring examples of interaction/service/innovation by design work.
It's a plus if you have:
MS or PhD degree in Human-Computer Interaction, Psychology, Statistics or a related field with 10 years of relevant work experience
Experience integrating user research into product designs and design practices.
Experience with Professional Software development environments.
Experience in Data or Statistical modeling is a big plus :-)
This job is in the European time zone.
To fulfill its mission, Dataiku is growing fast! In 2019, we achieved unicorn status, went from 200 to 400 people and opened new offices across the globe. Spanning from Sydney to Frankfurt, Denver to London, geography doesn't stop Dataikers from working closely together and sharing experiences. Collaboration is key within our product and culture. We strive to create a sense of belonging and community while fostering diverse thinking by encouraging cross-team, cross-office interactions like our annual company offsite or Paris onboarding. Fly over to
Twitter
,
LinkedIn
, and
Instagram
to read stories about our culture, people, and success. 
Our practices are rooted in the idea that everyone should be treated with dignity, decency and fairness. Dataiku also believes that a diverse identity is a source of strength and allows us to optimize across the many dimensions that are needed for our success. Therefore, we are proud to be an equal opportunity employer. All employment practices are based on business needs, without regard to race, ethnicity, gender identity or expression, sexual orientation, religion, age, neurodiversity, disability status, citizenship, veteran status or any other aspect which makes an individual unique or protected by laws and regulations in the locations where we operate. This applies to all policies and procedures related to recruitment and hiring, compensation, benefits, performance, promotion and termination and all other conditions and terms of employment.
Apply for this job
Tell a friend