UX Designer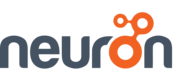 Neuron Mobility
Neuron is the fastest growing micromobility operator in Asia Pacific and the leading shared e-scooter company across Australia and New Zealand. We partner with cities to connect people and places in a safe, convenient and fun way. We are driven to help the world build a more prosperous and sustainable future through new ways of moving and connecting.
Neuron has launched an impressive range of firsts, starting the world's first scooter sharing platform in Singapore in 2016. We develop our own industry-leading e-scooters, which are purpose built for sharing and safety. We also set the industry standard for technology that manages them.
Our e-scooters currently operate in six cities across the ANZ market and we have exciting, big plans to expand into South Korea soon. Outside of the APAC region, we have also recently launched our first city in the UK and are continuously looking at other expansion opportunities around the world.
The Role
Reporting to the Head of Product in Singapore, you would lead the design for new and innovative experiences for Riders and Operations in the ever evolving micro-mobility space. 
What You'll Do
Maintain a user-centric approach in design perspective and practice

Translate your design thinking and ideas through UX wireframes, prototypes, user flows and mockups across software and hardware

Bring the proposed solution or business model to life through user personas and stories

Possess a sense of style/aesthetic that is in line with Neuron's brand regionally

Be able to articulate and explain the thought process to ensure user flows are well-embedded into the UI to drive the desired engagement

Work directly with PMs, user researchers, engineers and business stakeholders to understand requirements and user needs.
What You'll Need:
5-7 years years UX design experience in a fast-paced technology environment. 

A Bachelor's degree or higher in the field of Design, Computer Science or a related field of study 

Excellent communication skills (you should be able to clearly articulate your design decisions)

Mandarin is highly preferred to be able to interact with our Dev team based in China 

Strong interaction design experience - confident, clean visual design

The ability to think at a high level about product strategy and vision (not just 'how it should look' but 'what/why we should build')

Proficiency in design tools, e.g. Figma or Adobe XD

Someone with a great eye for detail - must be a doer as well as a delegator.

Exceptional written, verbal, analytical and interpersonal skills.

A driven team player who likes to work hard, but is also able to have fun.
Our Values
Make It Happen
We are driven by results, make commitments with integrity, and consistently make an impact.
Be Proactive
We take ownership of tasks that help us build sustainable growth.
Trust Facts Over Opinions
Whenever possible, we make the logical choice based on data and known truths.
Stay Curious
We embrace the habit of asking questions, challenging assumptions, and revisiting convictions.
Do More With Less
Profit allows us to continue serving our users. We must be efficient and resourceful.
If you are passionate about making a real-time impact and want the opportunity to play an instrumental part in our growth story, we want you riding for our team!
Neuron Mobility is an equal opportunity employer. We are committed to making all employment decisions including recruitment, appointment and promotion decisions on the basis of business needs, individual qualifications, and merit. 
The company prohibits discrimination and harassment of any kind. We are dedicated to the continued personal and professional growth of our employees. We protect all of our employees regardless of race, nationality, ethnicity, politics, sex, sexual orientation, gender identity, social origin, physical and mental disability, religion or belief, marital or domestic partnership status, family or parental status and any other status recognised and protected by the law and regulations of where we operate.


Apply for this job
Tell a friend