Senior UX Designer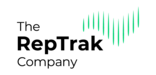 The RepTrak Company
Senior UX Designer
Office Location| Boston, US
The Role
The Senior UX Designer at RepTrak has a highly visible seat at the product development table, responsible for relentlessly pursuing user needs, articulating them to the company, and wielding a variety of digital design tools to realize solutions that solve user problems and delight customers.
Working in a nimble and fast-paced environment, the Senior UX Designer will have exposure to a wide range of new business challenges and contexts, creating opportunities to explore a variety of experience design techniques throughout discovery, design, and development stages.
The ideal designer will be able to draw from a well-rounded set of design skills, having had experience with designing digital experiences as well as having a solid foundation in design thinking and exploration practices.
Specific Responsibilities include:
Tirelessly advocate for user needs by employing continuous user research, concept development & testing, and ensuring proper foundational understanding of who the clients are

Engage directly with internal and external stakeholders to discover, prototype, and validate product concepts

Solve problems creatively through ideation and iterations with sketches, prototypes, and testing.

Produce workflow diagrams, wireframes, and prototypes to communicate and execute on product concepts.

Provide and seek feedback from other designers, company stakeholders, and customers to continuously push the bar for quality.

Directly inform and influence the planning and ideation process for new features and projects.

Entertain, explore, and drive trade off decisions around scope and execution with a live shipping product.
Qualifications
4+ years of UX Experience in product driven projects.

Strong UX portfolio, demonstrating end to end design process, thinking, and artifacts.

Proven ability to communicate and articulate complex design concepts and thought processes clearly and persuasively across a wide variety of audiences.

Demonstrated ability to engage with internal and external stakeholders to discover, prototype, and validate product concepts
Qualification "Pluses"
Experience working with data science

Experience in information services

Experience with data visualization
About Us
The RepTrak Company™ is the world's leading reputation data and insights company. We provide the only global platform for data-driven insights on Reputation, Brand, and ESG. Our proprietary RepTrak® model is the global standard for measuring and analyzing the sentiment of the world using proven data science models and machine learning techniques across industries and geographies.
Subscribers to the RepTrak® Program use our predictive insights to protect business value, improve return on investment, and increase their positive impact on society. Established in 2004, The RepTrak Company owns the world's largest reputation benchmarking database of over 1 million company ratings per year used by CEOs, boards, and executives in more than 60 countries worldwide.
Compensation
This role encompasses a compensation package including a competitive salary and a semi-annual performance bonus plan. The Reptrak Company offers a full benefits program including company holidays, paid vacation, and more global perks like free books, free diapers for newborns, gym membership and more!
The Reptrak Company is committed to diversity in the workplace and is an Equal Opportunity Employer. 
For more information about the firm, please visit our website at https://www.reptrak.com/
Apply for this job
Tell a friend