Senior UX Designer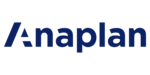 Anaplan
Anaplan, the Connected Planning pioneer, is changing the way the world's most respected companies do business.  We believe in clear, open communication enabling teams to overcome obstacles and move forward together. We want you to feel that you belong to a team, you matter, and are able to be your authentic self. We all work together to deliver business value with the power of Connected Planning at every level within every organization, and alongside an ever-growing number of users, a rich partner ecosystem, and active community. At Anaplan, our values are key to everything we do. We call it
#AnaplanLOVE
At Anaplan these words come to life by making employees feel empowered and inspired.
Building a strong culture around company values is an ongoing journey
that will continue to be the core of our existence.
Senior User Experience Designer
San Francisco, CA
Anaplan is looking for a Senior User Experience Designer to join our growing global User Experience team in San Francisco, and chip in as a member of our Research and Development organization. Anaplan has offices in San Francisco, Minneapolis, London and York. This is a stellar opportunity to get involved in a highly visible, large scale cloud company.
Are you a creative problem solver who can both give and receive feedback? Do you lead with inclusion, collaboration and openness? Now is an exciting time to join a mature team with ~20 designers and researchers, focused on rolling out beautiful and easy to use mobile and web interfaces that help businesses plan across the enterprise and improve decision-making. Our team provides design expertise across multiple scrum teams, supports the evolution of an exciting new design system and makes time for exploratory work that informs our product vision.
As a Senior User Experience Designer at Anaplan, you will be working with product owners, engineers and our design system team to design online content for our admin, builder and business user personas. You will play a big part in developing re-usable design patterns, with the aim of crafting a cohesive end-to-end experience for our customers. The User Experience team is responsible for advocating for the user experience across our ecosystem. We facilitate data-driven decisions through understanding user needs and problems and evaluating solutions. Our goal is to drive customer delight and that 'aha' moment for our customers when they see the possibilities of Anaplan. 
This role is an immediate full-time position. If you're ready to roll up your sleeves and seek unique problems that no one else is solving, keep reading. 
What you'll be doing:
Understanding and advocating for our users, and their needs and problems in order to determine solutions and deliver phenomenal experiences across devices.
Running collaborative cross-functional design studios to conceptualize on proposals.
Sharing your work with designers and other partners to iterate through design proposals.
Working with our researchers to evaluate high risk proposals through user research.
Describing solutions through light-weight design assets and UX acceptance criteria.
Working closely with our design system team to develop and document an evolving design language, in order to maintain a coherent experience across our ecosystem.
Evaluating quantitative and qualitative data in order to continually improve solutions.
A little about you:
To be successful in the role, your skills and mindset will enable you to:
Share your passion for information architecture and interaction design.
Lead multiple stakeholders and work with product owners to prioritize accordingly.
Demonstrate your experience working with and contributing to design systems.
Use solid methodologies for solving complex user problems.
Communicate ideas quickly through sketching or other lo-fi design techniques.
Form hypotheses based on common patterns, related tools and understanding of user behavior.
Prototype experiences using HTML or specialist tools such as InVision or Adobe XD
Define user flows and information architecture diagrams using tools such as LucidCharts.
Describe cross-device experiences using tools such as Sketch or Adobe XD
Bonus points:
Experience with Lean UX practices
Hands-on experience with user research
Experience with complex application design, especially in financial systems
Experience with mobile (iOS/Android/Mobile-Web)
Our diversity and inclusion commitment
Build your job in a place that thrives on diversity, inclusion and belonging. We believe in maintaining a
hiring
and working experience in which all people are respected and valued, regardless of gender identity or expression, sexual orientation, religion, ethnicity, age, neurodiversity, disability status, citizenship, or any other aspect which makes people unique. We
hire
you for who you are, and we want you to bring your true self to work every day!
Our story 
Anaplan is a cloud-native enterprise SaaS company helping global enterprises orchestrate business performance. Our customers come first to create heroes, unlock potential & build trust and confidence. We challenge legacy thinking and software that isn't flexible for the modern organization. We have architected the only platform that will take the time from planning to decision down to zero.
We're building a truly unique technology. From our calculation engine and in-memory data store, to apps and predictive analytics; amazing technology is being developed every day.
We're addressing a
$100B/year problem
that all global businesses face. Our mission is to break the traditional business planning mold, currently performed through spreadsheets or legacy systems.
Anaplan's Connected Planning platform is enabling customers to improve decision-making by turning response time into real time, to make better decisions to enhance your business. The platform helps you dynamically orchestrate performance enterprise-wide, and convert constant change to your environment.
COVID-19 Update
Protecting the health and safety of our communities, including our employees and of those considering a career at Anaplan, is our highest priority. We continue to closely monitor the evolving situation and we appreciate your understanding and flexibility with any related changes to our interviewing process.
Apply for this job
Tell a friend