Senior UX Researcher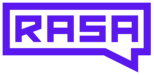 Rasa
SUMMARY
Humans use Rasa to teach AI assistants how to understand language and hold conversations. We're looking for a UX Researcher to help us design product interfaces and process workflows for the multidisciplinary teams that build these AI assistants. 
ABOUT THIS JOB
Well-designed experiences are at the core of our mission—giving makers the tools to build AI assistants that work for everyone. As a Senior UX Researcher at Rasa, you're crucial to our customers' and our business's success.  
You'll build empathy for our customers and their teams of developers, designers, data scientists, writers, product managers, business leaders, and more. 

You'll focus primarily on learning our customers' and users' goals and motivations, the products they use, the processes that govern them, and the things that prevent them from having success.  

You'll create and manage a program of generative and qualitative research to ensure real-world conditions inform our work. 

You'll work closely with your peers in design, engineering, and product management as we explore new ideas and validate potential solutions for new or improved features and functionality. 

You'll join a diverse and inclusive team of 'Rasas'—from marketing and business development to machine learning research and customer success engineering—to help makers build AI assistants that everyone can use.

You'll help bring natural language interfaces to people and cultures worldwide, creating a technical revolution that everyone can participate in and benefit from. 
ABOUT YOU
At Rasa, we think and work holistically, and we are obsessed with the overall user experience. We value experience and expertise as much as interest and passion in conversational AI. We recognize that every UX researcher has strengths in some areas and opportunities for growth in others. All are welcome to apply for this role. 
You may be a fit for this role if:
You have experience researching user needs. You can show us examples of how you identified and carried your insights through to a successfully-shipped product or feature. 

You thoroughly document your work, synthesize your insights, and surface meaningful data points for your peers in product and design and other members of the development team. 

You're confident when sharing your work and humble enough to take constructive feedback to improve your understanding and approach. 

You can effectively communicate and collaborate with teammates who aren't designers, like engineers, machine learning researchers, and more.

You have experience facilitating workshops for large groups or small sessions with individual users.

You're a natural advocate for user research,  and you can teach others both inside and outside of the product and design team. 
It would be nice if:
You have experience working on open source projects, enterprise software, or cloud native platforms. 

You are capable of evaluating qualitative data and sharing your analysis with the broader team. 

You have a nuanced understanding of big company processes and complex team dynamics and the ability to navigate them effectively. 

You are equally comfortable working at a white-board with the product development team or a boardroom with executives. 
WHAT YOU CAN EXPECT FROM US
Flexible hours and a dedicated remote budget

1000 Euros personal development fund & 6 paid education days to help you grow within your role

26 days paid holiday per year

A new Macbook, and other tech to help you to do your job

We have regular remote team events, as well as regular remote social events

2 team offsites every year, our last one was 3 days in beautiful Brandenburg
ABOUT US
Rasa supplies the standard infrastructure for conversational AI, providing the tools required to build better, more resilient contextual assistants. With more than 10 million downloads since launch, Rasa Open Source is loved by developers worldwide, with a friendly, fast-growing community learning from each other and working together to make better text- and voice-based AI assistants.
Rasa offers three key products in its suite of conversational AI offering. Rasa Open Source is the most popular open source software in conversational AI. Rasa X, released in 2019, is a free toolset that helps developers quickly improve and share an AI assistant built with Rasa Open Source. Rasa Enterprise is the company's commercial offering, providing an enterprise-grade platform for developing contextual assistants at scale. Rasa runs in production everywhere from startups to Fortune 500s, and provides the data privacy and security needed to enterprises of every size.
Rasa is privately held, with funding from Accel, Andreessen Horowitz, Basis Set Ventures, and others. The company was founded in 2016 and has offices in Berlin, Germany and Edinburgh, United Kingdom.

Rasa is an equal opportunity employer. We are still a small team and are committed to growing in an inclusive manner. We want to augment our team with talented, compassionate people irrespective of race, color, religion, national origin, sex, physical or mental disability, or age.
Apply for this job
Tell a friend