UX Designer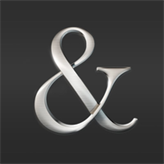 JPMorgan Chase Bank
JPMorgan Chase & Co. is a leading global financial services firm with assets of $2.6 trillion and operations worldwide. The firm is a leader in investment banking, financial services for consumers and small business, commercial banking, financial transaction processing, and asset management.
J.P. Morgan's Corporate & Investment Bank (CIB) is a global leader across banking, markets and investor services. The world's most important corporations, governments and institutions entrust us with their business in more than a hundred countries.
Our international design team of 100+ designers in 6 locations plays a key role in building customer-centric products and services for our people and clients.
The opportunity
This is an opportunity for a talented and enthusiastic UX Designer to become part of an exciting and fast-moving global organization. You will enjoy frequent interactions with users, regular communications with stakeholders, and be an active player in a flourishing in-house design and UX community.
Working across the full product development lifecycle for multiple lines of business, you will be exposed to a variety of exciting challenges, co-creating in a coalition of contributors to design, prototype and test the optimal experience for our users.
You will collaborate closely with agile product development teams, business analysts and software engineers - translating business objectives into actionable models through the use of a best practice UX methodology that begins and ends with the user.
Location: Bournemouth - we are open to a conversation around flexible working.
Who you are: Someone who is self-motivated and wants to influence your own development. You're looking for a company where you have the opportunity to pursue your interests and where a job title is not considered the final definition of who you are, but the starting point. You will be experienced, under no-illusions about the challenge and complexity of a global organisation, but resolute in embodying the change you want to see as part of a team of design-thinkers who support one-another.
What we're looking for:
• Academic and / or applied knowledge in one or more related areas such as Visual Design, Interaction Design, Product Design, Design Research, Strategy.
• A clear and Proficient understanding of UX methodologies.
• An ability to empathise and translate business problems and user needs into exceptional experiences and compelling UIs.
• Excellent communication and organization skills - able to explain potentially complex workflows or solutions in a style appropriate to the audience.
• Excellent design skills and a creative thinker with an awareness of design trends.
• A collaborative mindset.
• Experience with Adobe Creative Suite products, Sketch, Figma, InVision, Axure and/or other wireframing and prototyping tools.
• Experience in developing personas, user story maps, process flows, low/high fidelity wireframes and interactive prototypes (using industry standard tools).
• Experience in creating and leveraging design guidelines / pattern libraries.
Nice to haves:
• Knowledge of capabilities and limitations of Web technologies such as HTML, JavaScript and CSS.
• Strong project and people management skills.
• A strong speaker and presenter.
• Experience in working in Agile / Scrum methodologies.
• Experience in facilitating or assisting with user research activities.
At JPMorgan Chase & Co. we value the unique skills of every employee, and we're building a technology organization that thrives on diversity.
We encourage professional growth and career development, and offer competitive benefits and compensation. If you're looking to build your career as part of a global technology team tackling big challenges that impact the lives of people and companies all around the world, we want to meet you.
All internal moves will normally take place on the same grade and same salary. Salaries are reviewed annually in February. Exceptions to the rule regarding transfer on current salary may include a move between geographic locations.
@2017 JPMorgan Chase & Co. JPMorgan Chase is an equal opportunity and affirmative action employer Disability/Veteran.J.P. Morgan is a global leader in financial services, providing strategic advice and products to the world's most prominent corporations, governments, wealthy individuals and institutional investors. Our first-class business in a first-class way approach to serving clients drives everything we do. We strive to build trusted, long-term partnerships to help our clients achieve their business objectives.
We recognize that our people are our strength and the diverse talents they bring to our global workforce are directly linked to our success. We are an equal opportunity employer and place a high value on diversity and inclusion at our company. We do not discriminate on the basis of any protected attribute, including race, religion, color, national origin, gender, sexual orientation, gender identity, gender expression, age, marital or veteran status, pregnancy or disability, or any other basis protected under applicable law. In accordance with applicable law, we make reasonable accommodations for applicants' and employees' religious practices and beliefs, as well as any mental health or physical disability needs.
Apply for this job
Tell a friend