UX Design Director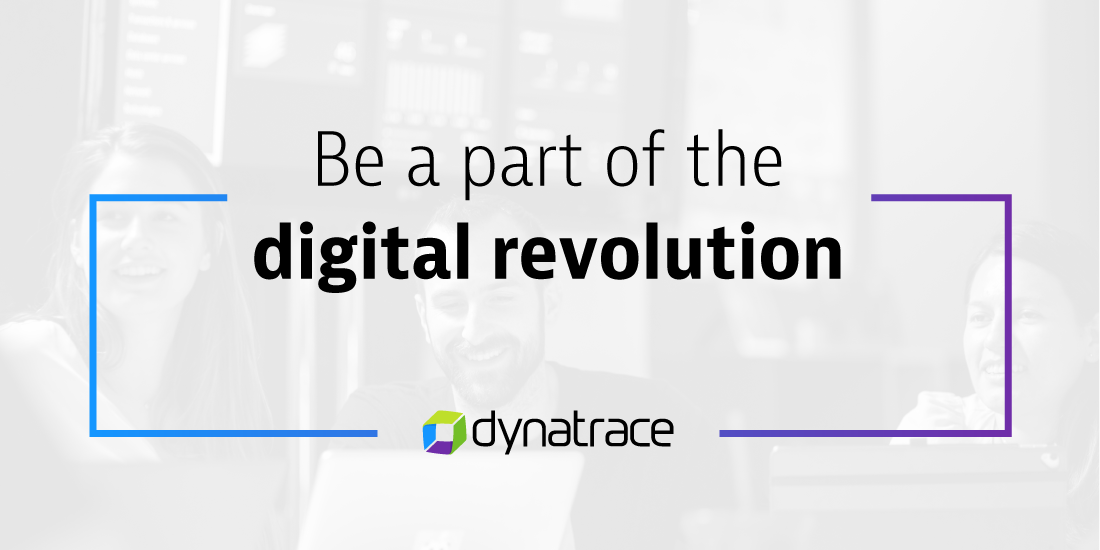 Dynatrace
User Experience | Design Strategy | Design Management | Career Development | Technology
Do you believe that it needs great teams to build great solutions? Are you convinced that such teams need to be formed and cared for by great mentors and leaders? So do we.
Dynatrace is a global leader in Software Intelligence, because the world needs software to work perfectly. Our innovative SaaS product helps customers to get a self-driving IT. Due to our high quality standards and cutting-edge technologies we are proud to serve companies like H&M, Delta Airlines, SAP, United Health Care, JP Morgan, and many others.
Your role
Join a global team of about thirty passionate experience designers located across our R&D labs in Austria, Poland, Spain, and USA.
Develop and push our design organization forward, directly collaborating with other design directors and the extended team.
Provide guidance to teams and enable them to operate autonomously.
Inspire and empower designers through listening, mentorship, coaching, and career guidance.
Progressively take on line management of team members, and collaborate with cross-lab internal partners (e.g. talent acquisition, HR, product, engineering).
Drive UX design recruitment.
Live, support, and help to further develop Dynatrace's culture & values.
Your profile
4+ years of team management, leadership, and mentorship experience (with at least 5 direct reports).
Rock-solid UX design skills matured by working in the industry for indicatively 10-15 years or more — with good part of those at software product companies.
Experienced in building and scaling successful in-house UX design teams of 15+ people within large software organizations (hundreds of employees or more).
Can-do attitude with a very hands-on and solution-oriented approach. Able to work and scale within a fast-growing environment, while thinking and planning strategically.
High drive, ability to deal with conflicts, flexibility, and a dynamic mindset.
Outstanding communication and presentation skills (in English).
Naturally witty and able to positively impact team spirit across any kind of situation.
You will love this job, if you
know that only great and passionate teams can build great solutions.
are convinced that the key to great UX lies in enabling designers and their organization, as well as their constant cooperation with key development & product stakeholders.
can drive solutions and innovation by excellence rather than by hierarchy, while leading through empowerment.
can constantly jump between tactical and strategical contributions.
relish in working in and shaping a supportive, team-spirit filled, better-together environment.
are an inspiring mentor, teacher, explainer.
When applying for this role please include a link to a brief portfolio (or collection of business cases) showing a few selected commercial projects you worked on in the past — clearly outlining the problems and/or business opportunities taken on with your work, as well as your management role and specific responsibilities as part of a multidisciplinary team. That should mostly touch on the process applied to find solutions and overcome challenges, and the results that were achieved.
Please apply with both your resume and portfolio (in English).
Join us now! 
Due to legal reasons we are obliged to disclose the minimum salary for this position, which is € 75,000 gross per year based on full-time employment. We offer a higher salary in line with qualifications and experience.
Please consider, when submitting your CV, that due to the current health crisis related to COVID-19, in our Labs in Austria, we are currently limited in extending offers to residents outside the EU. We are keeping the situation under review and would adjust our position, should the restrictive measures be removed.
Apply for this job
Tell a friend