Product Designer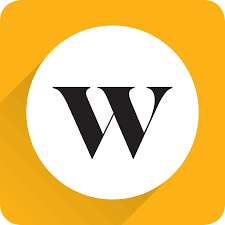 Wealthsimple
Wealthsimple is a financial services company on a mission to help everyone achieve financial freedom by providing products and advice that are accessible and affordable. Using smart technology, Wealthsimple takes financial services that are often confusing, opaque, and expensive and makes them simple, transparent, and low-cost.
With over 1 million people using Wealthsimple products, we are the market leader in Canada. Our team is working together to build one of the most innovative fintech companies in the world and we're looking for talented people who want to help us move fast, ship often, and make a huge impact. Join us on our mission to make financial services simple and affordable for everyone!
We're currently looking for a Staff Product Designer to join our growing design team
🙌
As a Staff Product Designer, you will be embedded directly on a product area helping to define project goals, lead UX strategy, and work closely with other disciplines to ship the best possible experiences for our clients. You will also play a substantial role in our broader design team, actively and consistently pushing for excellence in our craft.
We're looking for someone who:
Is an expert practitioner in their product design craft
Is an expert facilitator that values diverse perspectives and opinions, effectively bringing them together
Promotes timely UX insights and translates them into actionable recommendations that inform product strategy
Advocates for rigorous, transparent, user-driven decision making
Thoroughly understands the strategic direction and vision for their working areas and ensures all UX efforts are aligned with that direction
Has a robust understanding of otherUX disciplines outside of their core competencies as a designer
Within 6 months you'll:
Define the problem space through continuous discovery and exploration, crafting a deep understanding of client and business needs in your product area
Define and iterate upon our product design processes and consistently champion the process
Leverage your expertise and strategic influence to help define objectives & KPIs for projects you are a part of
Seek out areas of opportunity in craft, workflow, and operations, implementing smart solutions that scale to the whole UX team
Lead internal presentations and effectively disseminate learnings
Create opportunities to translate your expertise into training for others on the team
Commit whole-heartedly to the success of the product and discipline areas assigned to you
Within 12 months you'll:
Anticipate and solve nuanced UX problems across the entire Wealthsimple ecosystem
Take ownership of successes and failures stemming from UX decisions in your working area
Work with other product leaders to reinforce a culture of user-centered decision making across the org
Be responsible for raising the bar in your product area and in the design team
Actively and consistently champion excellence in our broader UX practice
Mentor multiple members of the design team
Support with defining the overall vision and structure of the UX team
How to apply:
If you're excited to be part of Wealthsimple's mission and the impact we can have on the world, along with your resume, send us a few portfolio pieces or case studies that demonstrate:
Your ability to produce polished and well-thought-out user experiences
Your growth and learnings throughout the project
Your design process and how you collaborate with other disciplines
At Wealthsimple, we embrace difference. We believe that getting to the best outcomes requires diverse perspectives and backgrounds. We create space where all voices can be heard so that we can all do our life's best work. We're committed to openness, curiosity and creating an inclusive culture as we know that diverse teams build better products and generate better ideas. We strongly encourage applications from everyone regardless of race, religion, colour, national origin, gender, sexual orientation, age, marital status, or disability status.
Wealthsimple provides an accessible candidate experience. If you need any accommodations or adjustments throughout the interview process and beyond, please let us know.
Apply for this job
Tell a friend